Traveling in your RV can be a disaster without a GPS navigation system. Luckily, Garmin has got you covered with their excellent GPS products for any type of vehicle. Over the years, they've created high-quality products that make them one of the best GPS manufacturers.
For this article, we'll compare two Garmin RV models and see which one is better for use. In the next sections, you'll see the similarities and differences between these two GPS models, the Garmin RV 785 vs 890.
How Are They Similar?
The first thing we'll talk about is the similarities between the Garmin RV 785 and the Garmin RV 890. Aside from the fact that they are both manufactured by Garmin, these two models have more similar features than you might think.
From battery life to connectivity options and user-friendly features, here are the similarities of these two models.
1. Battery Life
The first similar feature that these two GPS models have is battery life. When fully charged, their batteries can last up to two hours, so rig owners can use their functional satellite navigation system even during blackouts.
2. Text to Speech
Another excellent feature that these GPS models both have is the text-to-speech feature. Even without looking directly at the GPS screen, rig owners can safely navigate their way to any destination with a voice prompt that gives out specific instructions, including the exit number or street name.
3. 3D Map Display
Like most of Garmin's recent GPS models, both the 785 and 890 options have 3D Map Displays. This will help rig owners navigate their way through roads while realistically visualizing their route.
4. Bluetooth Connectivity
One of the best features you could ever get with any of these two GPS models is the ability to connect to Bluetooth. With this feature, rig owners can have a blast while playing their phone's music through the sat-nav device, answer calls or even have their texts read out for easier communication.
How Are They Different?
Now that we know what their similarities are, we'll be talking about their differences. Since they're both from the same brand, there are only a few things that they don't have in common. Read down below to find out.
1. Removable Memory
It might not sound like a big deal, but one of the differences between these two GPS models, the Garmin RV 890 vs 785, is their maximum removable memory capabilities.
The Garmin RV 785 can have a maximum removable memory of 64 GB while the Garmin RV 890 has a maximum removable memory of up to 256 GB.
2. Screen Display Size
Another notable difference that these two RV GPS models have is their screen display size. The Garmin RV 785 has a 6.95-inch screen display with dimensions of 0.93 x 7.84 x 4.79 inches. On the other hand, the Garmin RV 890 has an 8-inch screen display with dimensions of 7.87 x 4.92 x 0.79 inches.
3. Pricing
Any Garmin RV 785 review will tell rig owners that it's worth it to buy this device since it's much cheaper than the Garmin RV 890 and the differences are not that significant.
However, if you are more inclined to choose otherwise because of the various Garmin RV 890 accessories, be prepared to spend more.
Why Do You Need a Garmin RV GPS?
While there are many brands out there that specialize in producing RV GPS, Garmin has proven to be one of the best with its exceptional devices.
We listed down the reasons why you should choose Garmin, so check them out.
1. Audio and Visual Features
The first feature on our list, and the most important thing to look for in an RV GPS, is the audio and visual features. Garmin is unmatched when it comes to this feature since they have been developing their products for years. As of now, Garmin has produced RV GPS with a 3D map display and large screens for better reading.
When it comes to audio, Garmin is not one to disappoint, either. Their products are known to have loud, audible sounds that can alert or notify any rig owner. They also give out detailed instructions in audio form that are easy to understand.
2. Active Lane Guidance
It's no doubt that Garmin has been a reliable manufacturer of GPS for years with its personalized routes feature. Rig owners won't have any trouble navigating their way through roads by saving their preferences in an RV profile.
With Active Lane Guidance, all you need to do is to input your trailer's length, width, and height so that your GPS can find roads and bridges where your RV can fit. This personalized route feature can also help you avoid tolls or difficult roads.
3. Detailed Map Display
Compared to using Google Maps on your phone, viewing a Garmin GPS is much easier. You can also see your route more clearly since Garmin is known for its 3D Map Display.
If you need to stop, the GPS will help you see the locations ahead of you such as gas stations, convenience stores, and restaurants. There is also a feature called BaseCamp with planned routes that you can also share with your friends if you are traveling with a group.
4. WiFi Updates
Last but not least is Garmin GPS's ability to update its maps. Rig owners won't need to worry about missing a turn because of outdated maps while on the road.
Conclusion
Choosing which device to use between the Garmin RV 785 vs 890 is an easy choice since these two models are not that different from each other. Rig owners who want a GPS with a bigger screen and more memory should use Garmin RV 890 for their trailers.
Was this article helpful in giving you information about these two models? Let us know below, and please share this article if you like it.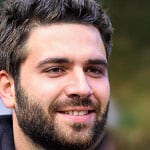 Hi, I am Joseph. Carpe diem! Seize the day! That's always been my life motto. If you haven't seen some of the most beautiful places in the country, you are missing out on incredible adventures.