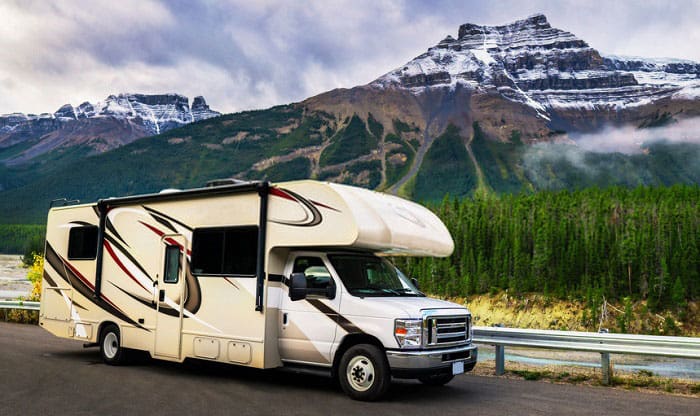 It is important to know the width of an RV. Verifying the width of a camping vehicle allows you to judge the space it takes up, preventing accidents. In some states, it is also illegal to own an RV with a larger width than their government mandates.
So how wide is an RV? The answer to that question depends on the RV's type. For instance, Class A motorhomes have an average width of 8 feet 4 inches. However, this measurement can go up to 8 feet 6 inches, depending on the RV's specific model.
Below, you will find additional information on why it matters to know the camper width. There is also other relevant data, such as the average width of an RV slide out.
What Is the Maximum Width of an RV?
The maximum width of RV often depends on the region. States like Alabama, Delaware, Illinois, North Carolina, and West Virginia instruct rig owners to have their RVs' widths no larger than 8-1/2 feet.
If you operate an RV with a larger width than the decreed measurement, you will need to acquire a special permit from the government. It is because a large RV in these locations will become classified as a vehicle with an oversized load.
Additionally, many of the roads in these states do not have the structural strength to cater to many large vehicles. In turn, driving in a large RV on these pavements puts these roads at risk of structural harm.
What Is the Average Width of RVs?
How wide is a motorhome? then. Keep in mind that the width of a camper vehicle generally depends on its type.
The following are the average RV width of the different types of rigs. Each rig type will also have some examples of specific models for you to know the breadth of each variant.
Class A RVs
The average width of Class A motorhome is about 8 feet and 4 inches. Moreover, the width range is fairly small as many Class A campers fall under the 95- to 101-inch width variety.
Some examples of Class A motorhomes and their RV width dimensions are:
2021 Forest River Berkshire 34QS
This Class A Forest River motorhome has many amenities to satisfy the temporary or permanent RV camper. Some of its features include a Hide-A-Bed Sofa, a rear bedroom, and a basement slide tray. It also has a wireless cellphone charger.
External width: 8 feet and 4 inches,
Gross weight: 32,400 pounds.
The overall width can extend because of its four power-retractable slide outs and one awning.
2020 Georgetown 3 Series GT3 33B3
The dimensions of this rig slightly fall short of the standard RV width.
External breadth: 8 feet and 3 inches
Such a dimension should not be a significant problem for many campers because of its slightly smaller size.
This relatively smaller Class A vehicle still has many amenities and traits that many rig users will like. For example, it has a Hide-A-Bed Sofa, a 40-inch LED TV, and a decorative window valance.
2021 Jayco Alante 26X
The RV width dimensions of this particular model are of an average Class A camper.
Width: 8 feet and 5 inches
28-1/2-foot
Weight: 23,000 pounds
This motor home is also quite heavy with its gross combined weight. As for its features, this rig comes with a slide-out, awnings, a 1,000-watt inverter, and an infotainment center that is compatible with both Android Auto and Apple CarPlay.
Class B RVs
Class B motorhomes have width measurements that fall within the range of 6-1/4 to 7-1/2 feet. On average, many RVs of this class have a maximum breadth of 7 feet. Some examples of Class B RVs and their features (along with their widths) are:
2022 Winnebago Travato 59G
This Class B RV has a total:
External width: 6 feet and 9 inches
Total gross weight: 9,350 pounds
Hence, it is a fairly lightweight vehicle when compared to most Class As.
As for its features, the Travato 9G comes with a wireless soundbar, pop-up power outlets, a front dinette, and a positive latching system.
2022 Winnebago Revel 44E
This Winnebago Class B RV is slightly wider than the Travato 9G.
External width: 7 feet and 1 inch
Slightly lighter weight: 9,050 pounds
The camper also comes with 125 amps per hour dual lithium-ion batteries that can deliver up to 3,200-watt hours of energy. Aside from being fairly energy efficient, the 2022 Revel 44E also has safety-focused features, like a 3-point safety belt for the driver.
Watch the video below to check out this RV:
2022 Thor Motor Coach Sequence 20L
Like the Travato 9G, the 2022 version of the Sequence 20L has a total external width of 6 feet and 9 inches. But this specific camper vehicle is heavier with it having a gross weight rating of 11,500 pounds.
Interested rig buyers might find the features of this particular vehicle to their liking. Some of its amenities include a screen doorway, large side windows, and a keyless entry system.
Here is a video of this RV for you to learn more about it:
Class C RVs
Class C RVs often have a standard width of 8 feet and 4 inches. Many rigs of this class are also quite thin, seeing that several models have breadths of 8 feet or less.
Here are some examples of known Class C motorhomes and their girth measurements to help give you an insight into their thickness:
2020 Forest River Sunseeker LE 2350LE
The overall width of this Class C rig is slightly broader than a standard rig within this camper category.
Maximum external width: 8 feet and 5 inches
Gross weight: 14,200 pounds
As for its features, this vehicle comes with a queen-sized bed, a bunk-over cab, and a U-shaped dinette. It also uses a gel-coat fiberglass exterior and interior foam insulation for comfortable heating.
Watch this video to learn more about this specific Class C RV model:
2020 Jayco Greyhawk Prestige 29MVP
This Class C RV has width dimensions that fall within the average measurement for rigs in this class.
External breadth of 8 feet and 4 inches.
Gross vehicle weight rating is 14,500 pounds
This camper is considered heavier than many other Class C rigs.
Furthermore, this Class C camper has many interior features. Some of its indoor amenities include pop-up charging outlets (with USB ports), a queen-sized bed, and a stainless steel sink.
Take a look at the video below to learn more about the 2022 Greyhawk Prestige 29MVP:
2021 Jayco Seneca 37RB
External width: 8 feet and 5 inches,
Gross combined weight: 32,767 pounds
This RV is slightly broader than many other Class C rigs, and also one of the heaviest.
Users of this rig can enjoy different comfort-focused features, including a 750-pound capacity overhead bunk, LED TV, and a legless dinette table.
Here is a video of the Seneca 37RB to help you understand more about this vehicle:
How Wide Is an RV With Slides Out?
Slide-outs are room extenders to help improve the quality of life while living or camping in a rig. As its name implies, it works by sliding out of the vehicle with either a push of a button or by manual operation.
These RV room extensions often have dissimilar dimensions, particularly for their widths. The measurement of the slide-out's width will generally depend on the dimensions of the rig.
For instance, the average width of a 5th wheel when its slide-outs are extended is about 8-1/2 feet. If you are unsure of the width of your vehicle's slide out, you can check your owner's manual or consult the rig's manufacturer for the measurement.
Conclusion
Now that you are at the end of this guide, you should now know the answer to the question, 'how wide is an RV?' In summary, the average breadth of an RV generally depends on its class.
If you are still in the process of buying an RV, take note of the following factors:
Check with the local government to see if your RV's width is allowed
If not, request for a permit to avoid contracting charges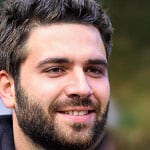 Hi, I am Joseph. Carpe diem! Seize the day! That's always been my life motto. If you haven't seen some of the most beautiful places in the country, you are missing out on incredible adventures.