Have you recently switched to an RV to hit the roads during the camping season? Are you still planning to rely on the GPS on your Smartphone to find your way? If yes, you are in for many unpleasant surprises because your phone GPS is meant for smaller vehicles such as cars.
For RVs, trucks, and vans, you need to invest in a specially designed RV GPS offered by leading brands in the business – McNally and Garmin. In this McNally Vs Garmin RV GPS article, we will help you figure out which one is better for your business.
Why do You Need an Exclusively Designed GPS for Your RV?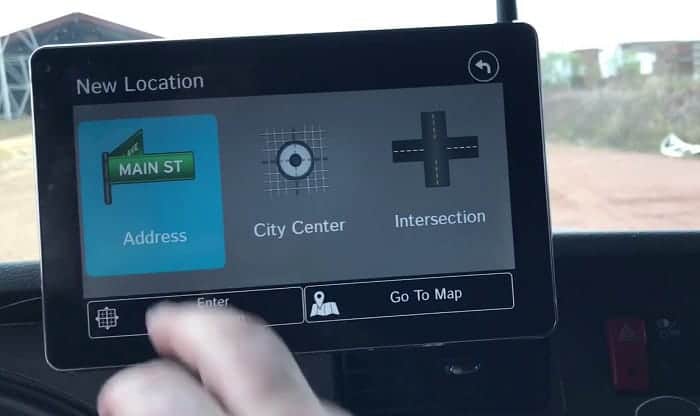 Before we tell you about the better GPS providers for your RV, you must discover why we are insisting upon using them instead of your cell-phone GPS.
1. Finding a route for your RV
By now, you must have figured out that your RV dimensions are not the same as your other four-wheelers. When you are on the road, you will discover that there are bridges, lanes, and extensions with weight or height restrictions on vehicles that can pass over them.
RV GPS allows you to enter the dimensions of your truck into the software and find a route that is least likely to pose any hurdles for your RV to pass through, which is impossible with ordinary GPS.
Most RV GPS provide you traffic and weather conditions on the road so that you can decide when to take a halt. This feature comes in handy when you have a long way to go.
Another aspect of this advantage of using RV GPS is the availability of information about locations of RV parks in your vicinity. This feature will help you deal with crises in the middle of the road better.
2. Convenience
The reason why maps are outdated is that they require you to have an assistant sitting next to you. The issue is not solved with a smartphone GPS either because it has a small screen and does not offer the information you are seeking.
RV GPS, on the other hand, comes in the form of tablet computers – sporting a larger touch screen that can be mounted on the dashboard for convenient navigation.
The voice command feature adds to the functionality of RV GPS as it allows you to interact with your GPS without having to let go of the steering even for a second.
Another factor that makes RV GPS more convenient is the hands-free mode. It allows you to connect your smartphones with the RV so that you can look at the notifications and answer calls on the go.
3. Entertainment
While you get this feature in your smartphones, you can store your favorite music, your GPS tablet's memory, and connect it to your stereo system. Who doesn't want to blast some music while on the road!
Moreover, your RV GPS is plugged into the RV electrical system, and you won't have to worry about charging your smartphone time and again when playing music.
4. Up-to-date Information
Another ability of GPS for RV is that it can connect with your Wi-Fi and download all the latest changes and routes and locations of points of interest. Forget about unexpected infrastructural development that can block your way. GPS is also intelligently designed to keep you on the fastest lane.
5. Access to Review Sites
Some GPS have an edge over others because they come with in-built access to Review Sites such as TripAdvisor and more. These allow you to find any gas station, restaurant, motel, or tourist attraction nearby just when you need one. The reviews of past visitors will help you decide whether you want to spend your time there or move ahead.
6. Ability to store your searches
Often, longer routes can make you lose the one you traveled on previously, making it difficult to take a detour if you forgot something. The good news is that RV GPSs are programmed to store your previous searches, no matter where you go.
7. Warnings systems for your safety
Another advantage of having an exclusive GPS for your RV is that you will not have to worry about sharp turns, uphill roads, and tolls coming your way because the navigation device will warn you. Its warning systems also cover changes in time-zone, speed limits, and state lines so that you do not cross any legal limits.
Also, these GPS systems work well when you have to park in reverse if you install a rear camera in your RV. The screen will show you the space behind the vehicle so that you can back park without any damage.
Garmin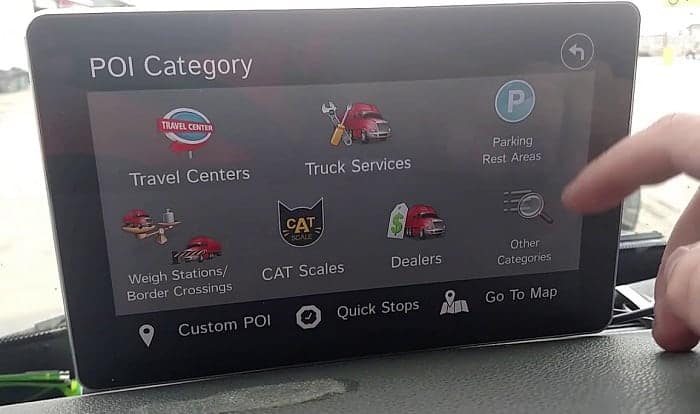 Garmin is one of the leading navigation system manufacturers in the world, providing mapping and GPS systems for marine, aviation, automotive, and fitness industries. It has been in operation for over 30 years now with its headquarter in the United States. Today, the company is operating in over 60 countries across the globe.
Garmin RV 760 LMT GPS, Garmin RV 770 NA LMT-S, and Garmin RV 780 GPS are its devices that have taken the RV industry by storm. Here, we have reviewed RV 770 since it is the most popular amongst the three.
Garmin RV 770 NA LMT-S
It is perfect for the RV campers who like to avail more features for a more affordable price, without compromising on quality. 770 is a promising RV unit with all the features, including the locations of over 14,000 RV parks in North America and Canada, access to TripAdvisor and Foursquare, and a smartphone link called Live Track to share your current location with friends and family.
It offers Wi-Fi connectivity, which can be used to install the latest updates in maps and points of interest without connecting it with a computer. Plus, all updates are free with this unit. You can follow this tutorial by Garmin to do so.
The voice-activated commands will ensure that you do not have to take your hands off the steering and order the GPS to Find Address, Find Place, Go Home, and many more things.
Even though you might face some trouble answering calls in the hands-free mode offered by the device due to the road noise, you will always know who is calling. Apart from that, you can receive all your notifications on the go when you are connected with Garmin via Bluetooth.
Besides adding a camera in the rear of the RV, you can also add a baby camera with 770 and keep a watch on your child as you drive.
Rand McNally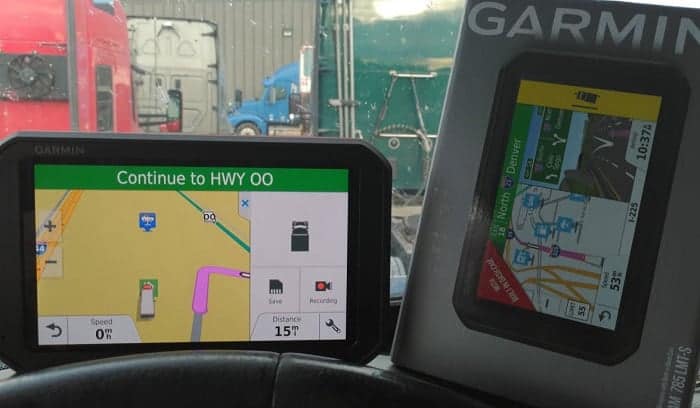 Rand McNally has been in business for over 150 years now and has manufactured some of the most incredible pieces in the RV industry. Its navigation systems are one of them as they are loaded with the best-in-class safety features, accurate mapping technology, and more.
Rand McNally RV Tablet 70
The leading Rand McNally GPS is their RV Tablet 70, which is an Android-based tablet that offers multiple functions. It is also Wi-Fi enabled, allowing you to connect your GPS to your cellular data through the hotspot and download a lifetime of maps and updates. The menu will show you how much data from your cellular plan has been consumed so that you can check on it.
It is equipped with a dashcam with over 6 hours of storage and weather forecast, changes in fuel prices, and warnings for traffic congestion. The in-built Firefox allows you to browse while driving too. There is a provision of entertainment through storage and speakers as well. Or you can tune in to the local FM radio.
Although the unit offers the most information about where you can locate the RV camping sites and various other points of interest, it is not as detailed as that offered by Garmin.
As for hands-free calling, the built-in audio generators in Rand McNally are better than those in Garmin, improving the experience when receiving calls.
Final Word
Rand McNally and Garmin are both the leading brands when it comes to the production of RV GPS. You can ensure functionality and quality performance in both these products, leaving little room for figuring out which one is better. Still, you can consider the following pointers.
Rand McNally offers bigger devices, allowing them to install better speakers. These come in handy when you wish to answer more calls on the hands-free mode.
The details about points of interest, RV parks, and other locations are available in Garmin devices. Rand McNally, on the other hand, doesn't offer much in these terms.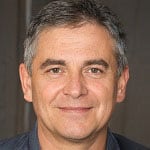 Hi, I am Tom Hank, an RV-er since 2014. Back then, I started without much help. As you can imagine, the struggles are endless. But now, you do not have to begin your adventures knowing next to nothing about RV lives.