What does RV stand for? RV is more than just a vehicle to live in. It represents many things as well.
Let's go find out what a recreational vehicle really means to RVers. After you read this post, you will be equipped with the knowledge about the most common types of RVs. So let's go and explore.
What Does RV Represents
The simplest RV meaning is a trailer or motor vehicle that is used as a house. An RV stands for recreational vehicle, and it is equipped with living quarters that allows RVers to live comfortably in a small space.
A common recreational vehicle is designed with a functioning kitchen, sleeping amenities, bathroom, as well as features like air conditioner, satellite receivers, water heaters, and other appliances.
It is also good to know that a recreational vehicle can either be a self-motorized RV or a non-motorized trailer. The former can run on its own, while the latter is towed by another vehicle.
And aside from the obvious RV definition, a recreational vehicle means more than just a trailer or camper to many people. Below are what RVs represent in a metaphorical sense.
Small, comfortable home
Source of adventures
Escape from the world
Means of bonding with family
The Most Common Kinds of RV
What does RV stand for in your own perception? For thousands of RVers, it is a home that they can take with them anywhere. In fact, you can have your own RV and live in it without having a traditional house. And while you enjoy your life, you can also take your small home with you to countless adventures.
RVing may have started as a necessity during the Great Depression, but since decades ago, it evolved into an exciting lifestyle. Owning an RV gives you freedom to go anywhere you pleases, and live in any camp you want. Plus, you have the means to explore the world without worrying about packing your things because you already have everything you need.
Let's discover the 11 types of RV that you can have for yourself and for your family.
RV Type #1: Class A Motorhome
Now that you know the meaning of RV, it's time to get acquainted with the first common type of a recreational vehicle. The Class A Motorhome is designed to look like a bus, with its front end in a vertical or flat form; plus, it has huge side windows.
This kind of RV is built using a chassis that is either from a commercial bus, specially designed motor vehicle, or truck. And in many Class A Motorhomes, there is a slideout feature outside that allows you to extend your living area once the RV's parked.
RV Type #2: Class B Motorhome
Also known as a campervan, the Class B Motorhome is constructed using a traditional van. In the process, either the back of the van is transitioned into a coach-like body, or a raised roof is added. This type of RV usually weighs 4,500 kg and is 6.4 m long.
A typical Class B Motorhome is equipped with a water system, cooking system, refrigerator, electrical system, toilet, and an air conditioner system or heater.
RV Type #3: Class C Motorhome
The Class C Motorhome is constructed using a truck platform that includes a transmission and a forward engine. This kind of RV is usually run using a petrol engine, and many have been changed to be powered through autogas or propane, while others use diesel.
The original chassis of this RV comes from the truck factory. There is a forward cab portion that is called a cutaway chassis, or what is known as a part based on the traditional truck or van. A Class C Motorhome is distinguishable thanks to its cab-over appearance.
RV Type #4: PopUp Camper
One of the kinds of RV is a popup camper. It is also known as a tent camper, folding trailer, camper trailer, or tent trailer. A popup camper is designed with tent walls and pull-out bunks that are collapsible. It is lightweight for easy towing by another vehicle, and you can store it when not in use.
RV Type #5: Truck Camper
A truck camper is actually a small RV with a living space system that is connected to a pickup truck's bed. Of course, the unit is safely secured to prevent any wobbling while you're on the road.
This type of temporary home requires extreme care in creating balance between the truck and the living quarters. A truck camper is designed for part-time usage only, when you go out hunting, on backwoods adventure, fishing, or off-roading.
RV Type #6: Teardrop Trailer
A teardrop trailer is a close-packed, lightweight RV that looks like a huge teardrop, and is sometimes connected to motorcycles. This small recreational vehicle is a temporary home due to its small space and lack of amenities that a large RV is equipped with.
It is also called a teardrop camper trailer, and allows two adults to sleep only. Plus, this kind of RV includes a basic kitchen at the back.
RV Type #7: Travel Trailer
A travel trailer is designed with inflexible sides for towing by a minivan, SUV, or pickup truck, using a frame hitch or heavy-duty bumper. This definition of RV also applies to the caravan, which is another name for travel trailers.
This kind of recreational vehicle is long enough to live in at its 19' to 34' length. Additionally, a travel trailer is equipped with one to four axles.
RV Type #8: Fifth-wheel Trailer
A fifth-wheel trailer is a non-motorized RV that is supposed to be towed by a medium-size truck or pickup. The towing vehicle must have a fifth-wheel coupling mechanism, which is basically an in-box hitch.
A section of the trailer is attached to the bed of the truck, which considerably shortens the length of the RV. Bigger fifth-wheel trailers typically weigh 8,200 kg, with a length of 12.2 m, and they are towed by semi-trucks.
RV Type #9: Hybrid Trailer
A hybrid trailer is a perfect combination of a popup camper and a travel trailer. It is designed with pull-out tent portions that serve as beds. The upper section may be designed to be lowered down when it's time for towing.
Using the definition of recreational vehicle, a hybrid trailer is simply what you need if you wish to travel and camp at the same time, for leisure only.
RV Type #10: Park Model
A park model is also known as a cottage or vacation RV with a length of 35' to 45'. This recreational vehicle is designed for camping in the park only. The park model can easily be transferred to different campsites like a normal trailer, but it is not designed for dry camping.
This RV is not equipped with a water storage tank, and there is a constant need for hookups.
RV Type #11: Skoolie
A skoolie is a conversion of a shuttle bus or school bus into a fully functional recreational vehicle. It is usually designed with toilet amenities, a bed, water tanks, an oven or stove, sinks, and other things that facilitate RV living.
A skoolie can be constructed from the chassis of full-sized buses, short buses, a medium duty truck cutaway, or a heavy-duty pickup truck. This kind of RV is actually a lot cheaper compared to a luxurious motorhome.
Conclusion
For over a century, many people have loved to go on adventures using a recreational vehicle. And now that you know the meaning of RV, you can now choose your own RV to live or travel in. And with many choices, you can certainly find what you need.
If you liked this post, please share this to your friends. We hope the knowledge about RVs will spread and be beneficial to hundreds of people. Also, please leave your thoughts and comments below.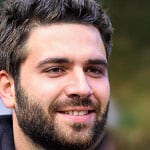 Hi, I am Joseph. Carpe diem! Seize the day! That's always been my life motto. If you haven't seen some of the most beautiful places in the country, you are missing out on incredible adventures.