If you're choosing the right GPS for your RV, no other brand can compare to Garmin. This brand offers a wide range of GPS products, but you can choose between the Garmin RV 770 vs 780 GPS if you like traveling a lot in your RV. These two GPS types are specifically made for larger vehicles such as RVs and trucks.
Having the right GPS will help you navigate when traveling—interested to know more? Read down below.
What Do They Have in Common
Before finding out which one is better to use for your RV, we must first discuss their similarities. Even though they are two different models, they have some similar features that would be very beneficial for any RV owner. Here are some of the same features that both the Garmin RV 770 and 780 GPS have.
The Garmin RV 770 and 780 GPS have built-in batteries that can last up to an hour when fully charged. However, battery life wouldn't be a big problem as you will be connecting the device to the RV's main power. The batteries are just there for when you want to update your maps inside your home.
One of the most remarkable features that these GPS can offer is that they can connect to Bluetooth. In this way, you will be able to manage all of your RV's media in one go. You can even accept calls and have your messages read out of you while driving if you connect your smartphone.
With this Bluetooth feature, you can manage everything with voice commands for easier management.
Since both models are from the brand Garmin, they both have the Active Lane Guidance feature.
Garmin's trademark feature shows the driver which are the suitable routes for the size of their vehicle. In addition, it gives out detailed instructions on everything in your path, including the size and height of any bridge along the way.
Both the Garmin 770 and 780 GPS are touchscreen so that you wouldn't have any problems accessing the sat-nav features.
With the voice controls and the touch screen feature, you can easily use the device with no hassle or issues whatsoever. You wouldn't also need to let go of the wheels for a long time when controlling the GPS.
Some other GPS devices will require payment before any update to your device and maps. With the Garmin RV 770 and 780 GPS, you don't need any amount.
All you need to do is connect your GPS device to a WiFi network, and it will automatically update on its own. You would also get real-time traffic updates because of the receivers in the device's power cables.
Parking is made easy with this GPS device. Most RV owners will buy a wireless reverse camera to help back up their RV in a parking spot. However, others would need a completely different screen for their camera, which is a big hassle to have two screens. Luckily, that isn't a problem with these GPS models.
The Garmin RV GPS can be connected to your wireless camera so that you wouldn't need another screen for it.
What Are Their Differences
Now that we've covered all of their similarities, it's time to talk about their differences. Since they are from the same brand, they are pretty similar, with just a few differences. So, without further ado, here are some of their different features.
This may be surprising for some who already know that both GPS have a 7" screen. Although they have the exact diagonal measurement, they don't have the same screen ratio. For example, the Garmin RV 780 has a 15.24 x 8.64 cm screen ratio, while the Garmin RV 770 has a screen ratio of 15.24 x 8.89 cm.
If you want a GPS with a cool new feature, you might want to get the 780. It has a 3D display feature, unlike the 770 that only has a 2D map display.
So you'll be able to see everything like in a video game with the 3D roads and buildings. A significant advantage of having a 3D map display is that you will see the difference in the elevation of the streets.
If you own a Garmin smartwatch, you can easily connect it to the 770 GPS so that you can get real-time traffic updates on your watch. The watch can also serve as a compass to locate your RV if you forget where you parked it or when you get lost.
If you're tired of using old-fashioned maps that can be bought at local stores, maybe it's time for you to invest in a satellite navigation device or a Sat-Nav. This device brings you a great way to navigate through all your travels hassle-free.
Some people may be hesitant to buy this device but let me assure you that there are many reasons why you should go digital, and here are some of them.
You can get a specific route that is made for RV
If you're worried about routes that may not fit your vehicle, some GPS devices will allow you to enter the dimensions and specifications of your car. This is especially helpful for RV owners to ensure that their RV can drive smoothly through the specific route with no problems.
Your Maps are updated
Printed maps that can be bought at gas stations are usually stocked there for a long time. So you always need to check the date it was published because some may not be updated.
On the other hand, with GPS, you won't have to worry about outdated maps. Just make sure that your GPS is connected to WiFi, and the maps will regularly be updated.
You can find faster routes.
Are you traveling somewhere? A GPS will help you find shortcuts for a faster route without any difficulties. You can now enjoy driving around in your RV with no hassle.
Changing routes would also not be a problem since the GPS will reveal a new route to your destination. A voice navigation feature will also notify you of any turns you need to take to prevent yourself from getting lost.
You will get traffic reports.
Traffic is one of the worst issues that drivers need to face nowadays. It can cause a ton of stress and hassle to wait long hours in the middle of traffic. With GPS, you will be able to get rid of this problem as your device will show you traffic reports so that you can avoid them at all costs.
Which One Should You Use
There is not much difference between the Garmin RV 770 vs. 780 GPS. They both work very well for any RV and can provide you the best routes to take when traveling with little to no issues.
Although the Garmin RV 780 GPS is more technologically advanced than the Garmin RV 770 GPS, the difference is not a lot. The 770 GPS can do the same things a 780 GPS can, but the latter has some features that RV owners will appreciate.
Since the two Garmin GPS models can do the same basic things, any driver would need to navigate when traveling, choosing the Garmin RV 770 GPS is a much better choice. It's an excellent sat-nav device that can help ease your way through any road, and it's a lot cheaper than the 780 GPS by a hundred dollars.
Conclusion
It's time for you to ditch the old-fashioned maps and upgrade your travels with a GPS made especially for your RV. There are many choices out there, but it's no debate that the decision mainly focuses on choosing between a Garmin RV 770 vs. a 780 GPS.
These two devices have their advantages and disadvantages, so you should take some time to consider the options.
Was this article able to help you? Write your thoughts in the comments down below.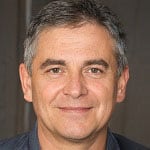 Hi, I am Tom Hank, an RV-er since 2014. Back then, I started without much help. As you can imagine, the struggles are endless. But now, you do not have to begin your adventures knowing next to nothing about RV lives.