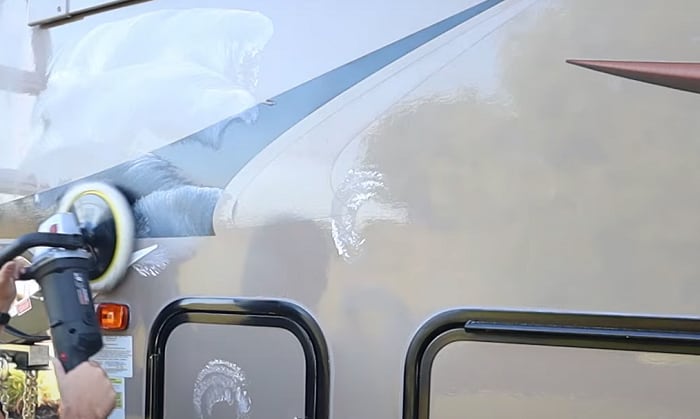 To remove oxidation from the recreational vehicle's decal surface, you need to know the steps and what materials to use. In this post, we will provide youith a detailed guide on how to remove oxidation from RV decals.
The best thing is we can remove the oxidation from RV without the help of a professional. For every RV owner, here's how to remove the ugly oxidation on your own without a hassle. Dig in!
Tools You Need to Remove Oxidation on Your RV
The paint and decals on your motorhome are designed to give your trailer an attractive appearance. But as your little home keeps on getting exposed to the sun, the most common type of oxidation occurs. And no matter how you try to polish the corrugated fiberglass decals or other types of paint, the oxidation is still obvious. And so it is best to work on how to remove oxidation in a safe way.
It is quite easy to remove oxidation from a fiberglass surface or other kinds of decals on your trailer. Simply gather the following materials and you are set to go.
Electric power buffer
RV Decal wax
Water, soap, and sponge, and cleaning cloth to clean the RV's exteriors
Rubber gloves, hat, and a face mask for protection
New paint (optional, for re-painting if necessary)
Step by Step Instructions on Removing the Oxidation in Your Trailer
The decals on your recreational vehicle eventually crack, fades, and dims as time goes by. The RV graphics are essential to the beauty of your trailer, and it is suitable to protect RV decals from textured corrugation of paint. But the best way to remove oxidation from RV decals without sacrificing the quality of the fiberglass material or vinyl decals? Let's find out:
Step 1: Determine The Kind Of Decals In Your Recreational Vehicle
Figure out what kind of decal is used on your trailer. You may have purchased it fully painted already, so you did not have a hand on applying paint on the surface. Keep in mind that the oxidation from RV could vary.
The most common type of material used on the RV exteriors is:
Chrome-plated decals
Fiberglass gel coat decals
Vinyl graphic decals
Fully painted RV
Step 2: Handle Each Decal Type
The best way to remove oxidation from a fiberglass gel coat decal is to utilize a marine grade product. Note that RV wax or polish may not be enough on a fiberglass surface. But painting a new layer would do.
To remove oxidation from vinyls, the old decal can be removed by wet sanding the surface or by peeling them off. A good polish also does the trick, and then replace the vinyls with new ones.
As for the fully painted finish surface, the ideal way to remove oxidation from RV is to paint over the original gel coat.
Step 3: Check the weather
Work on a sunny day, so there's no interruption in your task to polish and make the RV paint smooth-sided.
There should be no forecast of rain for at least three days for your project. And when you're ready, wear gloves, face mask, sunglasses, and hat before you set on to remove oxidation from RV.
Step 4: Gather the necessary materials
The key to the success of removing oxidation from your recreational vehicle is to have all the materials ready. So before you start on your project, gather what you need: protective gears, wax, cloth, electric buffer, and cleaning materials.
Remember that regardless if you have an RV fiberglass gel coat decals, a fully painted trailer, or vinyl, the oxidation from RV must be dealt with thoroughly.
Step 5: Clean the whole exterior of the trailer
The level of oxidation from RV must be cleared, so it is crucial to wash every nook and cranny of the surface. Use water and soap to clean the exterior, and wipe off the dirt thoroughly before removing oxidation. Let the surface dry completely with the use of a dry cloth. Once the exterior is dry, you can start to remove oxidation from RV in a safe manner.
Step 6: Hand-buff the surface
The oxidation process varies in every material used for the surface of your trailer. Also, if you regularly put wax on your decals, then the oxidation is not extreme. And to remove oxidation from the gel coat, fiberglass, or vinyl decals, it's best to start with hand buffing.
But a little warning, though, hand buffing requires extra elbow grease in working on the gel coat decal or others.
Simply take a sponge and put a polishing compound on it. Then wipe or scrub the sponge on the decals thoroughly using your gloved hand. This process can remove oxidation, especially for lighter damage and with an RV with a fresh coat. Then wait for the polish to dry.
Step 7: Use a power buffer
If hand buffing is not enough, then the more effective way to remove oxidation from RV is to use a power buffer on your decals. Hover the machine over the paint and decals of your recreational vehicle, and polish the exterior well.
Remember to apply a polishing product on the sponge to take care of the little nooks of the electric buffer. It is also important to note that the electric buffer machine can also cover the existing wax on the decal.
Step 8: Wash and allow the decals to dry
Once the oxidation from RV is removed, it is time to rewash the exterior and allow the outer sides of the RV to dry completely. It is not advisable to air dry the decals, though. Use a dry cloth to wipe the exterior to ensure no little bubbles of dried water are left.
Step 9: Apply a waxing product
Restore the glam of the decals by applying high-quality polish and wax, the same ways you give your car a brilliant shine.
Then, put wax on the surface of your motorhome at least once a quarter on the gel coats or other exterior materials. It is also important to regularly wash your little home at least once a week to prevent oxidation from forming.
Conclusion
You now have a clear picture on how to remove oxidation from RV decals. And so it's easier to decide what kind of RV decal restoration you want to achieve. If you find this post helpful, please share this to your social media. And also leave us your thoughts and opinions on the comments section below.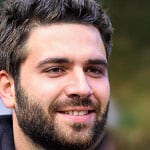 Hi, I am Joseph. Carpe diem! Seize the day! That's always been my life motto. If you haven't seen some of the most beautiful places in the country, you are missing out on incredible adventures.