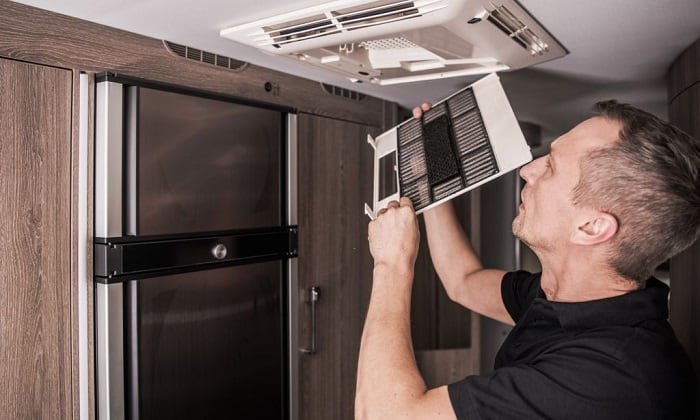 For RVs, there are two kinds of RV air conditioners. Now that you have your trailer or class b van, you must decide which among the ducted vs non ducted RV air conditioner you want. The good news is, the decision comes easy with detailed comparison between these two.
In fact, a centralized cooling system or ducted AC blows breeze throughout the trailer using the duct system installed. On the other hand, a ductless (mini-split) cooler blows out the cooled breeze onto the base of the recreational vehicle through a vent.
What You Need to Decide Between RV AC Ducted Vs Non Ducted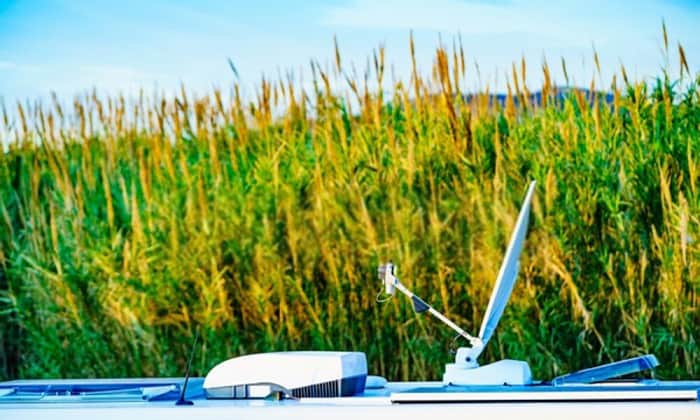 Your decision on a new cooling machine for recreational vehicles will directly affect your comfort. So it is essential to ponder about the RV air conditioner ducted vs non ducted thoroughly before taking out your wallet. Here are the things you need to come up with an informed decision:
Recreational Vehicle Centralized cooling conditioners catalog
Trailer Mini-split air conditioning systems catalog
Access to online product reviews of trailer conditioning systems
Accommodating Sales representative for RV air conditioners
We recommend you have a high-quality RV thermostat in your RV to keep your RV at a comfortable temperature.
Factors to Review About RV Ducted AC Unit and Non Ducted Unit
In the battle between an RV ducted air conditioner and a ductless one, the winner is determined by your personal preferences. Let's explore the essential factors in choosing your next coolant system.
Factor #1: Installation and replacement 
The RV ducted air conditioner installation is more complex compared to the simple installation of a ductless cooling appliance.
It takes time to install the ductless system, though both ACs must be handled by a professional. But if you have the right tools and experience, you can install the non duct air conditioner.
When it comes to replacing the coolant unit, the centralized cooler proves to be more complicated. The duct system must be followed, and the new ACs should match the existing models. And only a professional installer must perform this task.
But with the ductless AC, you simply need to take out the unit and replace it with a new one, unless you're after a van conversion.
Factor #2: Cost and Maintenance
The upfront cost of installing an RV ducted air conditioner is considerably lower than the ductless coolant equipment. However, the monthly power bill is higher.
The ductless cooling appliance is better in the long-term, with its high initial cost but low monthly power usage. Also, know that installing a centralized cooling system greatly increases your RV's market value.
Factor #3: Efficiency and Power Consumption 
The ductless cooler focuses on the direct area where it is placed. However, the ducted system puffs cooled air widely, and other duct openings can be closed to make the others blow air more.
The RV ducted air conditioner consumes more power because there are multiple ducts. This cooling system is mostly used in bigger RVs, so the airflow has more space to roam to. On the other hand, the non ducted system is normally installed in a small trailer. The latter is more energy-efficient.
Factor #4: Functionality 
A centralized cooling system is designed with multiple air ducts or vents throughout the trailer to distribute air flow efficiently. The duct system is linked through sheet metal ducting, and the vents are placed in different parts of your smaller home. You can close the other vents if you're in your bedroom, so a cool breeze is directed to you.
As for the other one, it's not connected to other vents. You can install multiple ductless ACs in your truck camper to enjoy the cool air. The multiple units are not linked but function individually.
Factor #5: Durability
The central coolant conditioning system is more durable because the ducts are installed into the trailer with fewer parts.
But the mini-split ACs are durable too among the AC units. The bottom line is that how you take care of your coolant machine impacts longevity.
Factor #6: Aesthetics 
Well, appearance matters inside your trailer. A ductless system does not have parts coming out of your ceiling, so it is sophisticated in nature.
If you do not have space to keep the AC duct, then a ductless unit is ideal.
Factor #7: Safety 
A non ducted RV AC is less likely to accumulate dust than the centralized conditioning unit. This product is best if you have a dust allergy or if you have asthma.
But when it comes to physical safety, the ducted ac unit for RV poses less risk of an injury due to the absence of a protruding box from the RV's ceiling.
Factor #8: Humidity
Among the two systems of AC units, the non ducted air conditioner promotes the accumulation of mold. This type of coolant machine produces more humidity, so be prepared to clean it regularly.
Also, there is a constant need to air out the RV to control the humidity and mold better. The centralized coolant system, however, reduces humidity inside the trailer.
Conclusion
A mini-split and centralized AC unit for RV are both incredible choices for your cooling system. Keep in mind that it's ideal to go for the type of AC system already in your van or vintage trailer. But of course, you can constantly renovate and opt for the cooling system of your preference.
Now that you know more about ducted vs non ducted RV air conditioner, we hope you can make the right decision.
Please let us know what you think about the AC units. Leave your thoughts in the comment portion below.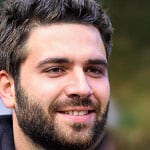 Hi, I am Joseph. Carpe diem! Seize the day! That's always been my life motto. If you haven't seen some of the most beautiful places in the country, you are missing out on incredible adventures.