Are you planning to climate control your RV for a better camping experience? Does it confuse you whether the heating and cooling of your RV are different from that of your home? If yes, read along to discover all about installing the best possible climate control in your RV. Also, let's find out RV Heat Pump vs Air conditioner, which one is better for you.
You need to have the above information to power your RV accordingly, as temperature control is not an easy job when it comes to your home on wheels. We will begin this article with an analysis of how heating and cooling an RV works, how you can make it more power-efficient, and which of the two, heat pump or AC, are more suitable for you.
How to Make Temperature Control in an RV Work Better?
Many beginner campers often rely solely on propane tanks and electricity to control the temperature of their RVs. Not only is this expensive, but it also shows a lack of skill as an RV owner. The experienced owners know how to use the cooling and heating mechanisms economically while keeping the RV running.
First of all, you should bid farewell to the cab ACs and heat pumps for your RV and install rooftop units instead. They are believed to be more energy-efficient and long-lasting. Plus, they use the energy from your power sources rather than the vehicle's batteries.
When you want to cool down the RV, park it next to a tree and then cast all possible shade to cover the windows and windshields. This will allow cooling systems to work more efficiently.
Have a couple of vent fans installed in your RV as backups because sometimes the solar power might not be recharged enough to power your cooling systems.
Turn off the dash cooling units when going uphill as they can heat the engine, and you will end up stranded.
RV Heat Pumps Vs Air Conditioners: How do they work?
Essentially, both heat pumps and air conditioners can cool your RV. However, heat pumps can reverse their functionality, offering warmth when the weather is cold outside.
Air conditioners can only pump heat in one direction, from inside the van to outside. In comparison, a heat pump is an HVAC system that can pump heat from the outside to inside and vice versa when needed.
When an HVAC system pumps heat from inside to outside, it provides cooling. Vice versa, it provides heating in the RV.
The mechanism followed by all cooling devices such as heat pumps, air conditioners, and refrigerators is the same. They collect the heat and dispense it out so that only cool air is left inside of the vehicle.
For instance, your refrigerator has hot coils on the back, which are used to dispense heat. So, if you used to believe that all these devices add cool air to your surroundings, that isn't the case. They subtract warm air to leave only cool air for you to stay cool even in the extreme heat.
When a heat pump starts heating, the warm air is collected from the outside and pumped inside the RV. Through this device, the outside environment is being cooled further.
If you are wondering where the warm air comes from when it is freezing outside? Warm air is not something which completely disappears from the atmosphere as there are still gases present which keep the air a little warm. It is precisely how the refrigerator keeps on cooling even when it is cold inside.
The heat pumps might fail in places that experience extreme winters. So, if you plan to visit someplace where the temperature drops in negative, we would advise you to opt for propane heaters. Although they consume an immense amount of fuel, they will keep you warm and help you survive winters.
If not furnaces, you can complement your ACs with HVAC systems meant for RV.
Similarities Between Heat Pump and AC
The most evident similarity between them is that both these units can cool down the temperature of your RV when driving through hot regions. They use the evaporator coils and heat strips to dispense all heat from inside your RV and keep it cool during summers.
Plus, both these units look quite alike. One might not be able to tell the difference between the two in cooling mode. Plus, they use the same amount of energy, are equally efficient, and offer similar results in cooling mode.
Differences
Air conditioners do not have heating mode, which is present in heat pumps. There are valves in heat pumps that can be used to reverse its operation. Once turned to heat mode, it starts to absorb all the heat from the outside and pumps it inside. This will help you survive the cold nights in your motorhome.
Cost
Heat pumps come cheaper when installed in an RV as you require an indoor unit only—even the rooftop air conditioners for your RV fall in a similar price range. For instance, the Brisk II Rooftop Air Conditioner by Domestic costs $730, similar to the Domestic 651816 CXX1CO Penguin Heat Pump.
Even though both these products cost the same, a heat pump will provide you with heating and cooling. Whereas, if you install an Air Conditioner, you will be forced to install a furnace to fight the cold, too. This can add significantly to your overall expenditure. Now, the question is whether you should install a Heat Pump or an Air Conditioner in your RV.
Energy Efficiency
As far as efficiency is concerned, it should be your priority as one has to manage with limited power on the go. When the cold air outside is not too extreme, you can rely on your Heat Pump to be more efficient than any furnace. This will save you from installing additional propane tanks. However, if the outside temperature shoots up, your electricity bill will shoot up too. This is because the pump works harder to collect warm air from outside.
The SEER ratings on your heat pumps and ACs will ensure that they provide excellent cooling even in hot summers. Also, this is an indicator of high energy efficiency, keeping your energy consumption at the lowest. Most efficient of them all is the ductless mini-split heat pumps, which can work on the energy you have in store.
Windows and Ductless options
The ducted or the window heat pumps and ACs work wonderfully for those with large vehicles as they control the temperature of your rig efficiently. Their heating or cooling can be piped onto different parts of the van so that the entire recreational vehicle can stay temperature controlled.
The ductless options work well for smaller RVs since you do not have separate sections of the RV to keep cool. So, they are split options with little requirement for piping. Moreover, the bottom unit blows out the sir, saving you the cost of installing ducts.
Finally, ductless options are more energy-efficient as compared to ducted ACs and Heat Pumps.
Longevity
As far as longevity of your Air Conditioning and Heat Pumps is concerned, one can say that ACs last longer than heat pumps. However, they are only used for half the year, and an HVAC system compensates for the rest of the year. Heat Pumps, on the other hand, work all year long.
Moreover, there is a possibility that your Ac becomes inoperable after you leave it off for a few months. That will prompt you for expensive repairs as well
Conclusion
Now that you know much of what there is to know about Air Conditioning and Heat Pumps in your RV, keep the following pointers in mind to make a decision.
If you have a restricted budget for just one unit, opt for heat pumps instead of AC.
If you have a smaller vehicle, do not invest in ducted units. Install ductless mini-split units as they will regulate the temperature of the entire vehicle without utilizing much energy.
Those of you who do not take out the RV apart from summer breaks can avoid heating units.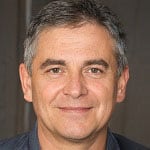 Hi, I am Tom Hank, an RV-er since 2014. Back then, I started without much help. As you can imagine, the struggles are endless. But now, you do not have to begin your adventures knowing next to nothing about RV lives.