RV maintenance may seem overwhelming, especially when looking for the most bang-for-the-buck RV gel coat wax out there but worry not! Since I have a list of the best wax for gelcoat RV you can buy right in the market.
Gone are the days when you get annoyed with all the bugs after road trips!
Gone are the days that you look at your RV that's covered in oxidation!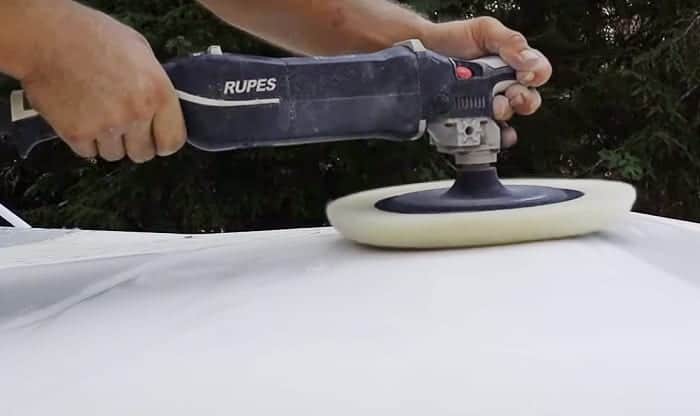 Say hello to an RV with a shine everyone will love!
Say hello to a wax that will protect your exterior through thick and thin!
It has never been so easy keeping your RV look brand new while still protecting it from the long-term effects of exposure to the harshness of sun and rain, just take a look at our list and guide.
Best Wax for Gelcoat RV Reviews
1. MEGUIAR'S M6332 Wax

This type among the several of Meguiar's RV wax boasts great pride in the most important thing when it comes to waxes: the formulation. It's long-lasting polymer protection has a variety of benefits when applied that will surely make other RV enthusiasts or even bystanders look mesmerized.
MEGUIAR'S M6332 Flagship Premium Marine Wax gives your RV a deep gloss finish while enriching the colors of the surface. Exteriors might even look better from when you bought your RV if you apply this since the deep shine finish it gives.
I really like this product as it not just makes your RV stand out but also removes everything I get annoyed about with RV exteriors. It removes those common, pesky troubles most (if not all) RV owners have with their exteriors like oxidation, fine scratches, and swirls, giving a seemingly perpetual brand new feel to your RV.
This product not only works great with preserving RV aesthetics but works even better in protecting your vehicle. It dramatically lessens the effects of UV damage and the general wear and tear due to bringing your RV everywhere and anywhere.
With all these benefits, you may think it must be hard to apply? But it's actually the opposite! This wax was made to be effective even when only applied by hand pads. With a generous amount of 32 ounces, a bottle will definitely last you a long time.
The only thing I dislike about this wax is that you can't put it over any other product like buffers since you won't be utilizing this wax to its fullest potential. The independence of this product is both a blessing and a curse.
What We Like
Easy to apply
Protects from wear and tear
Generous amount
Preserves exterior aesthetics
Effectively removes oxidation, fine scratches, and swirls
This by far is the easiest and best gel wax I have used. If you have a problem with black marks that would always come back, the Meguiar M6322 will instantly remove them. In that way, it keeped the RV always in tip-top shape.
2. 3M 36110 Gelcoat Wax

Everyone knows 3M is a brand you can trust. 3M 36110 Perfect-It Gelcoat Light Cutting Polish + Wax is perfect if you want the application quick and easy since polishing and waxing only take 1 step with this product. Did you notice an undesirable, unattractive spot on your RV? Just take this out, apply, and you're back on the road!
This product also offers great versatility as it is safe to apply on gel coats and fiberglass. Remove those irritating oxidation, scratches, and swirls on anything made with these materials to make them look as good as when you bought them. A hefty amount of 1 quart will last you a really long time.
Applying this product will leave you with a professional-grade finish, even if you apply it yourself. It is easy to use, just get a rotary polisher and a wool polishing pad with you and wax away! It can also be applied by hand on small areas like the side-view mirror exteriors and door handles.
I'm telling you now, the kind of shine you will get with this product is one of the most beautiful things I've ever seen. I might as well be staring at the sun.
This product does all these while protecting your RV from the common challenges every vehicle on the road takes: wind, water, and weather. Expect your RV to come out of these trials unschated and ready to go for the next road trip.
Although if you plan on using this on heavy oxidation or dark colored exteriors, I would advise you use it with another product better suited for these problems to get better results.
What We Like
Easy and quick application at 1 step
Protects from trials of the road
Long lasting
Beautiful shine
Multiple applicable surfaces, both gelcoat and fiberglass
What We Don't Like
Dependent as a product if used on heavy oxidation or dark colored exteriors
I would recommend 3M 36110 Perfect-It Gelcoat Light Cutting Polish + Wax for a light gel coat on RV. Hand application was exquisite, it took care of issues with oxidation on the top hull and black bottom. Paint correction was better and faster.
3. Presto! GCR4 Gelcoat Rejuvenator

Think your RV has lost its first color and shine? Did wear and tear have a great impact on your RV? Do you want to relive the times when you first bought it?
Presto! Gelcoat Rejuvenator from Protech Polymer Products is the product for you! It restores your RV to its original color and protects it from any further discoloration. You can apply this product to all common exteriors: fiberglass, gelcoat, and plastics, all of which will have similar results, restoration and protection.
This product is also very easy to apply. Skip all the tedious work no one likes to do, such as wet sanding, buffing, and waxing. This product can do it all for you in just one wipe! JUST ONE APPLICATION!
After application it is really effective at stopping fading from age and does a great job at protecting the surface. The RV finish rejuvenator with wax I got from this was insane. It can also block 100% of those dangerous UV rays from entering your RV, a block rate rarely heard from these products.
As fast as it is to apply, a coat will surprisingly last you years. I applied this RV fiberglass restorer and wax to my RV door and it lasted significantly longer than the other parts of my RV where I applied another product, which really blew me away. It wasn't even yellow!
What I really like about this product is its small form. You can forget that it's there since an application will last you years, and just remember it when you start to see fading! Very unobtrusive and easy to store, given how effectively it does its job.
Even if it's only 4 oz you can expect it to cover up to 400sq ft. of RV. A pretty impressive feat if I say so myself. However, a heavy user might have to buy several bottles, which can be a nuisance. I only get annoyed because I have to buy new rags if I don't wash it off thoroughly since it dries on rags really hard. It is also somewhat ineffective with water spots.
What We Like
Easy application
100% protection from UV
Will last you years per application
Easy to store
Applicable to all common exteriors
What We Don't Like
Only 4 oz
Hard dries on rags
Water spots may need extra work
When I was on a long trip with my family the RV was damaged badly by the UV lights. I tried everything, from sanding and polishing. It lasted for 3 months. Presto! GCR4 Gelcoat Rejuvenator instantly got results.
4. Gel-Gloss WW-128 RV Wax

TR Industries have made a wax product very needed and appropriate in this day and age. When your wax inevitably washes off from use for you to apply a new layer, where do you think it washes off to? The soil? The sea? The ecosystem? Gel-Gloss RV Wash and Wax offers something innovative that is biodegradable. This product will help you battle climate change and protect the environment while maintaining your RV.
This product exhibits fast application, so you don't have to worry about your time being wasted. It cleans and waxes in one step. It also contains carnauba wax, a product only grown in parts of northeastern Brazil and is known to make attractive, glossy finishes wherever applied. When used, it doesn't show any streaking or water marks, making it even easier and more convenient to apply.
What also sets this product apart from other one step products is the fact that you can apply it on top of other waxes, even buffers! This product is also safe on all surfaces. Yes, you read that right, ALL SURFACES. It helps keep every part of your exterior clean and shiny as if new. It may even be the best top-rated for RV decals!
All in all, I love this product. Its convenience in the application and how safe it is for me and the environment are the key reasons why I use this product often. Not to mention it doesn't leave any unwanted marks. It leaves your RV clean and shiny as it should be.
Really, the only thing I dislike about this product is how I find it difficult to remove tough grime, stains, and dirt. I'd have to do a separate cleaning especially for those.
What We Like
Convenient application
Safe on all surfaces
Can be used on top of other waxes
Biodegradable
What We Don't Like
May be difficult to remove tough grime, stains, and dirt
Ever since I had a RV I've been using TR products to keep it clean and shiny. The Gel-Gloss WW-128 RV Wash and Wax is another top of the line product that they have because it took off the stains and black streaks that other gel wax coats barely offer.
5. Meguiar's M5016 Wax

Ever wonder why sometimes, when you clean your RV, you see micro scratches after? That's probably because your cleaner had abrasives in it. While the intention is good, to help remove gunk from your exterior quicker, but it accidentally scratches the surface itself along your whole RV. As a result, you're going to have a rough day.
If you experience this, lucky for you, I have just the product for your problem – Meguiars M5016 Marine/RV One Step Cleaner Wax. It helps clean AND wax your RV without any risky abrasives that may cause harm. In one step, this product can quickly clean, polish, and protect your fiberglass or even gelcoat RV surfaces. Just wipe it on your exterior, risk free!
It can safely and effectively remove all the common exterior issues such as light oxidation, minor scratches, haze, and swirls. I also like that it's so effective in removing all the annoying stains I see on my RV like bug stains, and dirt. Gone are the days of ugly, unmaintained exteriors.
Do you feel that your RV has lost its young, fresh color? This product also effectively polishes your exterior and brings brilliance and a gloss back to your RV. This product also helps your RV in the long run by giving a long lasting durability cover against nuisances: salt air exposure, corrosion, and the sun's UV rays.
It comes in three volumes: 16 oz, 32 oz and 1 gallon. As each volume goes up, so does the price but purchasing a 1 gallon instead of a16oz is a good investment because you don't really clean your RV all the time. You can also apply this product to your RV in numerous ways: by hand, DA polisher, or even rotary buffers! The consistency and versatility of this product across most situations you can think of is really surprising. It works great if you apply it on plastic, gelcoat or fiberglass! You get the same results and the restoration everytime and it's just unreal.
Sadly, my friend had a bad experience with it. There was this one time where it left a white film of sorts on his RV, but luckily, it only happened once.
What We Like
Very versatile
Safe on multiple surfaces
Polishes your RV with a gloss finish
Offers high durable and superior cover to protect the cleaning surfaces
What We Don't Like
Accounts of leaving a white film
Meguiar's M5016 Marine/RV One Step Cleaner Wax is one of the best wax gel coats for RV's because it easily restores color, gloss in fiberglass, providing durable long-lasting protection against the uv light, corrosion and salt air. It's definitely one the bang for your buck gel coats.
6. 303 Products 30320 Aerospace Protectant

303 Products made this product with a simple premise: to deliver you what you need, how you need it. You can expect it to give you what your RV exterior needs – no questions asked. Protection and durability? It has it. Rejuvenation? You got it. Easy application? Of course. 303 Products Aerospace Protectant thinks about quality and quality only. Give this guy a chance and I assure you, it won't disappoint.
It keeps your surfaces looking newer. Their tried and tested formulation provides excellent UV protection for almost any surface you can think of. Rubber, leather, plastic, vinyl, eisenglass, PVC, gel coat, fiberglass, you name it.
After application, you can rely on it to keep your RV crisp. It also protects it from fading, discoloration, and cracking from the constant UV exposure from the sun while still repelling dust and stains, keeping your RV clean for as long as it could. However, using this product doesn't last me 5 weeks per application.
Its rinse-free formula also leaves a non-greasy, dry matte finish to your RV. With it having no odor, being non toxic and water based while also being 100% free of grease producing silicone oils and petroleum distillates, applying wax has never felt so pleasant.
For even more convenience, the application of the product can even be just spraying it on. It also comes in a variety of volumes: from small 2 oz sprays to 32 oz sprays to by the gallon, and more in between. They even have a towelette variation which can be really convenient for quick fixes! Though a bit pricey, for any situation, how you need it, where you need it, when you need it, there is a right variant for you.
What We Like
Very versatile
Safe on multiple surfaces
A lot of options to choose from
Rinse-free and 100% free of grease
Dry Matte finish
Non toxic
What We Don't Like
High price
Does not last 5 weeks
I highly recommend using 303 Products 30320 Aerospace Protectant – Ultimate UV Protection to keep harmful elements from eroding the paint and keep it shiny. It has a lighter feel than other wax and I use this also to keep my leather shoes shiny.
7. 3M 09006 Marine Restorer & Wax

As most wax products we've gone through only offer a solution for light oxidation, this product is on a whole other ball park. Despite it being pricey the 3M Marine Restorer & Wax has the ability to remove heavy oxidation. As oxidation is caused by the exposure to the sun and the usual wear and tear RVs receive, it is inevitable that all RVs will experience this, especially the ones that are not maintained as much. So if it's been awhile since you used your RV and you want it to look clean and crisp again, this is the product for you.
Other than this of course, you will still receive the benefits you expect from any other wax cleaner. It manages to polish and restore shine to your RV so you can see the colors you used to see before while still delivering on the promise of removing heavy oxidation.
This is possible thanks to the unique formula 3M uses to make this product which is a combination of rubbing RV compound and wax, getting the benefits of both without compromise.
Beyond oxidation however, you can still rely on this to remove residue from lake water, ocean water, rust deposits, exhaust stains and dock skid marks. It strips all the unwanted gunk and restores your RV to its former glory. Almost immediately after applications, you can already see the results with a new, deep, glossy shine.
The waxes add an extra layer of needed protection from sunlight and weather, keeping your precious RV looking fine and ready for any occasion.
I love this product, hands down, the way it handles heavy oxidation is nothing short of a miracle, however, depending on how heavy you use your vehicle, the cleanliness may not last.
What We Like
Good for heavy oxidation
Safe on multiple surfaces
Restores shine instantly.
Removes residue, ocean water, rust deposits, and dock skid marks.
Very happy with the results that 3M 09006 Marine Restorer & Wax gave. You can still see the decals, the shine was great, and it's safe on glass as well.
8. Meguiar's M5616 Pure Wax

Meguiar's M5616 Marine/RV Pure Wax Carnauba Blend. Pure, you read that right, pure carnauba wax. Carnauba wax is only found in Brazil and is responsible for giving exteriors the classic shiny gloss you see. This wax is combined with polymers and resins to provide your RV exterior better gloss and long-lasting protection all in one.
This wax is especially effective on darker colors and clear-coated metal flake finishes, giving it a deep, warm glow. It's safe and easy to use on most RV surfaces – may it be fiberglass, gel coat or painted. You can also apply it by either hand or machine! Have a specific spot you want to shine quickly? Do it by hand! Want to shine your whole RV the fastest way possible? Do it by machine!
The best part is – this product is certified as biodegradable! As all wax layers, constant use against the trials of the road will inevitably wash it off, and you don't even have to worry about the environmental impacts if you use this product. Being made from natural ingredients makes this wax really earth-friendly.
The packaging also comes in two sizes! It's available in 16 oz and 1 gallon. Test it out with the 16 oz and if you like it (which I'm sure you will!) take it by the gallon!
After using this product, I immediately noticed the difference. My RV felt like it came back to life! All my road trips across the country took a toll on my baby and she deserves more maintenance than I give her for all the work and happiness she brought me. This product did just the job, and did it really well.
The only issue I have with this product is it is very difficult to wipe off when I try to reapply and leave a hazy coloration in my RV, other than that, this wax is amazing.
What We Like
Biodegradable
Classic shine and gloss
Environmentally safe
Effective on darker colors and clear-coated metal
What We Don't Like
Cleaning is separate
Left hazy coloration
After washing our RV, it's highly recommended that we used the Meguiar's M5616 Marine/RV Pure Wax Carnauba Blend. It gave RV a deep gloss finish while very easy to apply and comes off easy unlike other gel coats.
9. Turtle Wax T-477R ICE Spray Wax

Looking for a reasonably priced, effective fix to your exterior problems? Look no further! Turtle Wax T-477R ICE Spray Wax can completely wash your RV. Just lightly mist the product on your vehicle one section at a time, wipe it with a clean, microfiber towel – and that's it! You're good to go!
This wax is effective for all throughout the year, for all seasons. It produces exceptional water beading and can offer your car fantastic UV protection so your RV can look fresh all day, everyday. Gone are the days that you worry about how much you beat your RV up because this wax is up for the challenge.
Designed to work with any exterior surface, this product was made for the convenience of its users. It's so universal it can even clean glass. Oh, and did I forget to say that it comes in a spray bottle? Wax your RV the fastest way, same results as other brands but takes significantly less time and effort. It is also effective on converting light scratches and swirl marks, making your vehicle look as sleek as it was when you first bought it.
What I noticed from using this product is that the dryer the surface of application is, the better the shine, removes grime as well. A little water however won't bother this product much, unlike other brands.
What I dislike about this though is that it is hard to apply evenly and it doesn't last very long, about a month or so in, you'll see changes, which is acceptable considering how good of a deal this is.
What We Like
Quick application
Great glossy shine
Easy to use apply because of the spray
Exceptional water breading
What We Don't Like
Washes off quickly
Hard to apply evenly
If you're a car aficionado Meguiar's M5616 Marine/RV Pure Wax Carnauba Blend is definitely for you because it gives you a good finish despite the low price, gives a deep shine, and has less static charge. Results are best seen in dark metallic paint.
10. CorrosionX 61002 Rejex

Developed from proprietary military technology, CorrosionX 61002 Rejex 16oz Bottle provides the ultimate shine and protection for vehicles of all types. It leaves your vehicle with a durable, ultra high release, nonstick barrier and protects it from the environment. The very thin (but also very durable!) film it gives your RV prevents stains and other common adhesions such as exhaust, bugs, oil, tree sap, bird droppings, road grime, brake dust, and more.
Besides preventing that common tangible stuff, it also prevents those annoying UV rays from oxidizing and harming your precious, invaluable exterior while giving it an amazing shine. And when I say exterior, I mean ANYTHING on the surface of your vehicle. Windshields, lights, mirrors, fiberglass, gel coat, rims – anything.
I find this product really effective in preventing bugs from sticking on my RV. My family loves going on wildlife trips and it's just really frustrating that after every trip, cleaning the RV was always a nightmare. All the dead bugs, dirt, and gunk was just too overwhelming for me to handle, but I also didn't want to spend on hiring someone to clean it for me. I saw this product, used it on our trip a few months ago, and it did not disappoint.
Of course, it wasn't perfect. There was still a bit of work to do for cleaning after the trip, but that's the thing, I only needed a bit of cleaning. Unlike before where practically the whole RV was unrecognizable. It left my RV so slick, almost nothing sticked!
Another factor you should also consider is that this product is ineffective against high oxidation and it only lasts about 2 months, give or take. So if what you're looking for is a full restoration of an old RV you want to enjoy again, this product will only be helpful after you have removed oxidation spots.
What We Like
Slick on the RV
Amazing shine
Durable, for any situation
Works on any glossy surface
What We Don't Like
Can't handle high oxidation
Lasts 2 months
This gel coat is perfect for humid states like Florida and California because it withstands the UV light from the sun and instantly removes stains from dead bugs. Before applying it, make sure the surface is clean and dry because it won't last long.
Best Wax for Gelcoat RV Buyer's Guide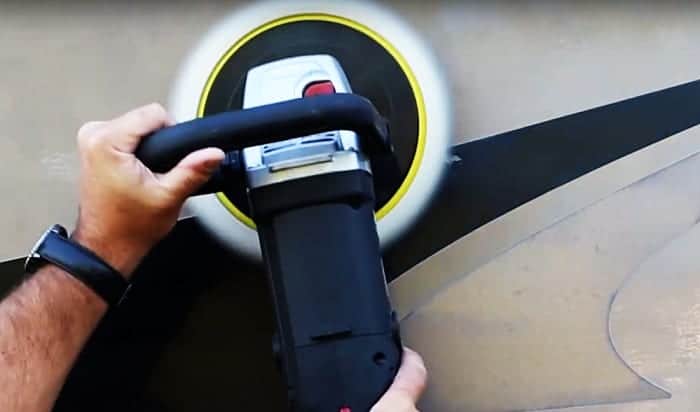 What is the Best Wax for Gelcoat?
A wax gel coat is commonly used to repair and fabricate fiberglass reinforced products. Gel coat has two part polyester resin that is supposed to be the first resin of mold when you're making a vinyl ester or polyester coalesce part.
It's purpose is to create a deep dark surface which will block glass showing through. Gel coats and Polyester resins are UV resistant, and if cleaned properly, the parts can be dipped in water.
The first thing you should be asking yourself when looking for the best wax for rv gel coat is – what do I need it for? Here's a summary of things you're looking for or didn't know you needed!
A fix for:
Heavy oxidation
Light oxidation
Light Scratches
Swirls
RV gel coat repair
Exterior protection from:
The kind of finish you want:
On what surface will you want to apply it on:
Gel coat
Fiberglass
Plastic
If you still don't know what you want after looking at the summary, here are the things you have to consider:
Abrasiveness
Some waxes put abrasives on their products so it can help you clean the surface better, but sometimes it can scratch the surface. It is best to pick the one with abrasives only if you're waxing on top of layers of wax to not damage the surface itself. If your cleaning solution is the same as your wax other than that, you should buy non abrasives.
Versatility
Some formulations of waxes are designed only on specific surfaces. Producers usually decide on how to polish RV fiberglass, gelcoats, plastic, etc. before manufacturing. This may be the most important consideration you need to decide on since buying a product incompatible to your RV will just waste your money.
Situation
An assessment of what you want the wax to achieve is a must. Is it a fix for heavy oxidation, light oxidation, light scratches, swirls? There are waxes that are specially made for these sorts of situations and you would want to invest in the right one.
Protection
You must know what you want to protect your surface from. Protection from different sources is necessary to keep your RV slick. Depending on the product, you can protect it from scratches, bugs, stains, and most importantly, UV rays as prolonged exposure to this will cause a lot of complications to exteriors.
Shine
This tackles more on the aesthetic you want to achieve with your RV, either matte or glossy.
Longevity
No one wants to apply waxes every so often unless necessary. The longevity of wax after applied is something you should think of so you can expect when the wax inevitably fades.
Cost
And of course, the cost. Make sure you are deciding what you are going to buy. This buyer's guide is aimed to help you get the most value out of your purchase. But if you follow a strict budget, you should filter out every product that is outside your budget then reassess these with the key factors we just discussed.
Can You Use Car Wax on Fiberglass RV?
Yes! You can use it on fiberglass RV.
Like any vehicle it needs maintenance over time because elements like oxidation, sunlight, acid rain, grime, and minor scratches here and there can cause it to rust and erode. If you're someone who has the resources to maintain your vehicle once a month why not go to a car shop?
But, if you're someone like me who wants to save and loves being a "fixer upper" then purchasing a car wax is the best way to go to maintain fiberglass RV or any kind of RV for that matter.
Care and Maintenance
Step 1: Remove all surface dirt.

The first thing you do is wash your topsides and hull with RV soap diluted in water.
Fun fact: do you know that RV soaps are less harmful to the environment than regular dishwashing liquids? Yes! But, don't use it on anything. There is a reason why it's called RV soaps.
Step 2: Remove the stains.
There are two types of stain: mineral and organic. Mineral stains include the "black" lines you see in old rusty RV's. While organic stains are discoloration caused by leaves, food particles, bird droppings. Etc. All RV's you see now have some gel coat staining. But RV soaps can't really remove this because it's embedded on a deeper layer on the gelcoat surface. Stains are found in all RVs that cover the topside and sides of the vehicle.
Step 3: Removing oxidation and restoring the shine.
Old RV's are susceptible to oxidation, it's just how most vehicles are. Unless it's a new one.
How to fix this? Polishing.
Polishes or it's most closed relative a rubbing compound uses brattish material to smooth out the pitted surface gelcoats and restore it's shine. If you see your gelcoat is heavily oxidized, you have to start first with a rubbing compound and then you can use finer grades of polish.
Step 4: Protecting the shine with wax.
There are several types of wax and each has its uses. Polymer formulations, carnauba polymer blends, and pure carnauba, to name a few.
When you're done removing the dirt and you've polished the surface, it's now time to protect and secure the surface with wax. Most waxes now protect surfaces against harmful UV lights, in addition, it also inhibits oxidation. Please don't apply wax under direct sunlight.
Conclusion
Buying the best wax for you may be a daunting task but this guide on buying and the list you just read will definitely help you buy the wax you need right now. The best wax for gelcoat RV on this list though is without a doubt Turtle Wax T-477R ICE Spray Wax.
The convenience of the wax gives you and the effectiveness it has is most certainly a steal deal. Your family and friends will be surprised at every road trip your RV is looking and smelling brand new all the time. Just watch out for wildlife because it is so shiny they get attracted to it.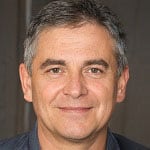 Hi, I am Tom Hank, an RV-er since 2014. Back then, I started without much help. As you can imagine, the struggles are endless. But now, you do not have to begin your adventures knowing next to nothing about RV lives.