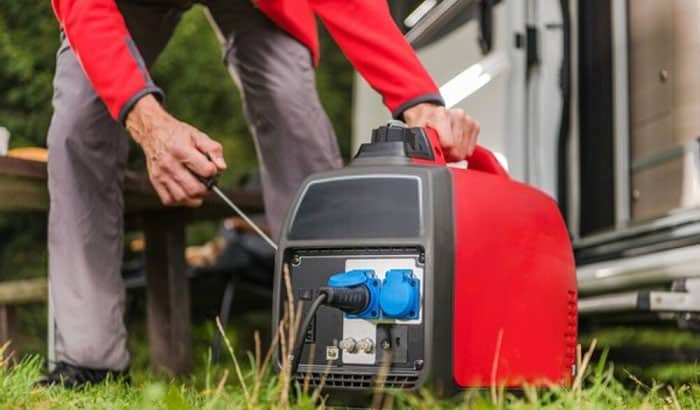 Every RV requires a generator in order to fully function. And as a new RVer, you probably wonder what size generator do I need for my RV?
It's normal to want to be sure on the size so there are no technical issues along the way. And though the process of finding out seems a bit complex, it actually isn't.
In this post we will guide you on how to determine the right generator for your RV. Simply follow the steps, and you will have a decision in no time.
Guide on How to Choose the Most Suitable RV Generator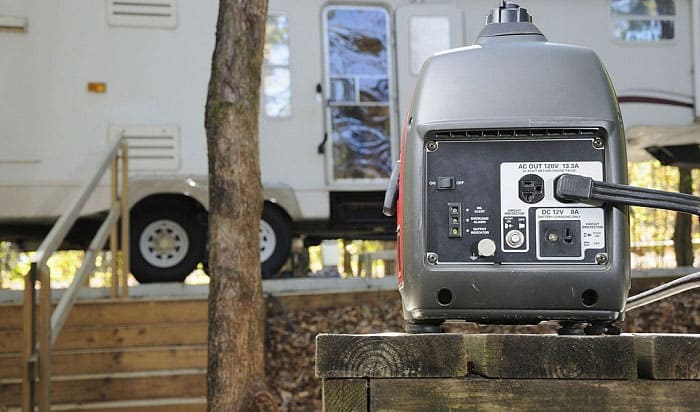 To answer your question "how big of a generator do i need for my camper?" go through the instructions below. The process is easy, and you only need a calculator to complete the steps. Let's go ahead and start.
Step #1: Understand the terms Watts, Voltage, and Amperage
In the RV world, there are three terms that you always hear in terms of power: wattage, amperage, and voltage. Understanding these terms is key to finding the generator size of your camper.
Wattage is the amount of power that a certain appliance needs in order to function. As the pressure found in an electric circuit, Voltage pushes electrons to provide electricity. And Amperage is the current strength that runs in an RV.
Step #2: Determine type of RV
As you purchase your RV, you already know what kind of recreational vehicle you have. Each camper is different, so before you buy a new size generator for travel trailer, determine the type of RV you own. Check the owner's manual to be completely sure.
Take a look at the table below of the most common RV types and their generators.
| | |
| --- | --- |
| RV Type | Typical RV Generator |
| Fifth Wheel | 5,500W – 7,000W |
| Class A with 2 ACs | 5,500W – 8,000W |
| Class A with 3 ACs | 10,000W – 12,500W |
| Class B | 2,000W – 3,600W |
| Class C | 2,800W – 4,000W |
Step #3: Differentiate between 30 amp and 50 amp RV
There are two common types of RV amp in the world. The 30 amp camper is typically reserved for smaller RVs, and the generator size for these RVs are usually between 2800W to 3600W.
On the other hand, the 50 amp RVs are usually large campers, and their power needs typically start from 4000W to 6000W.
However, for a 50 amp RV, there are normally two power circuits of 120V each, so the generator size can reach up to 12000W.
Step #4: Determine the power usage pattern
Determine the power usage pattern of your RV. Do this by looking around your camper and checking what appliances you have. Let's explore the most common electronics that are found on RVs and see what their normal wattage is as well.
This will help you know how big of a generator do I need for RV.
| | |
| --- | --- |
| Type Of Appliances | Watts |
| Air conditioner | 1200W to 2400W |
| Television | 150W to 400W |
| Dishwasher | 1200W to 2400W |
| Stove | 800W to 2500W |
| Coffee maker | 650W to 1750W |
| Washer | 1000W to 1500W |
| Iron | 1000W to 1800W |
| Radio | 50W to 200W |
| Laptop | 25W to 200W |
| Gaming console | 70W to 180W |
| Blender | 450W to 750W |
| Toaster | 850W to 1200W |
| Microwave | 1000W to 1500W |
| Fridge | 400W to 1200W |
| Iron | 1000W to 1800W |
| Hair dryer | 1200W to 1875W |
Now that you have an idea what amp your RV has and what wattage your appliances use, you can calculate the size generator to run a camper. Simply add the wattage of the electronics that are usually running on your RV, and you get the average watts.
Step #5: Decide what generator size to purchase
In your decision to purchase a new generator, decide the size generator to run RV according to your current power usage, as well as that of the future. You never know when you will add a new appliance to your camper, or when you'll have guests and the power consumption elevates.
If you have a 30 amp RV, opt for a 3600W generator if you want, since 3600W is the maximum watts for a 30 amp RV.
When it comes to a 50 amp RV which can handle up to 12000W, you have a choice to purchase any generator up to this wattage.
Step #6: Choose the fuel type
RV generators are designed with different fuels for power. The four fuel types are propane, gasoline, diesel, and dual fuel. You need to decide the kind of fuel you prefer for your generator. In most cases, this decision is based on the type of fuel your RV uses.
The next step is to purchase the most suitable size generator for camper. In the next section of this post, we have included the important factors to consider in your decision.
Factors to Consider in Buying a New RV Generator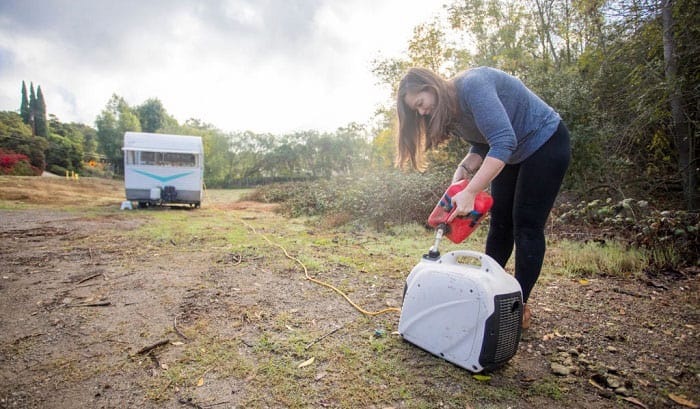 In your attempt to find the right size generator for RV, don't forget to look into the essential factors for purchasing. It's vital to know what to consider in a new generator prior to buying one for your camper.
Compatibility – The first thing you need to look at in your purchasing decision is the compatibility of the generator. Make your calculations carefully in order to come up with the right wattage for the generator size.
Brand – There are indeed many brands of RV generators in the country. The best generator brands for RV are Honda, Champion, WEN, and Westinghouse. The products from these brands are simply of top quality, and they are reliable generators for campers.
Noise level – To have a peaceful sleep at night, choose a generator with a low noise level. A generator with less than 60 decibels will do.
Portability – Generators are normally heavy, but it's good to buy one that is portable. Find equipment that is designed with a handle and wheels for easy transport.
Fuel type – as mentioned previously, there are four types of generator fuel, which are gasoline, propane, diesel, and dual fuel. Choose the most suitable fuel type according to accessibility and efficiency.
Hours of operation – Of course, it is best to have a generator that can last for over ten hours of use, and even reach 20 hours. If you travel most of the time, then purchase a generator with the longest hours of operation.
Rating – Customer reviews and ratings are important factors to consider. If there are many happy customers, then the generator must be really good.
Maintenance – Take note that every generator brand has different methods of maintenance and usage. Check the manual thoroughly and never assume that one generator is the same as the other.
An RV generator has a lot of functions. Let's learn more about how to charge an RV battery with a generator in this article.
Conclusion
Knowing what size generator do I need for my RV is essential for making the most of your RVing lifestyle. Now that you have a better picture of what you need to do, we hope you'll share this post. Other RVers deserve to know as well how to determine their generator needs.
Also, please leave us your comments and thoughts in the allocated section below.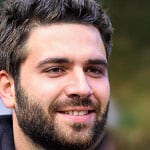 Hi, I am Joseph. Carpe diem! Seize the day! That's always been my life motto. If you haven't seen some of the most beautiful places in the country, you are missing out on incredible adventures.