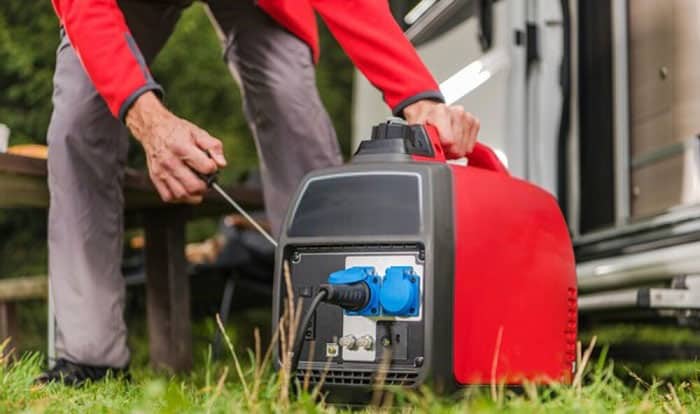 The life of an RVer is full of adventures. This kind of lifestyle is a craze that you love, and the places you go are simply marvelous.
However, in order to continue enjoying RVing, you need to have a power source for your vehicle. And so it is essential to learn what size generator for 50 amp RV.
Through this post, we will provide a guide on how to acquire the most suitable generator for your 50 amp RV.
Step by Step Instructions on Determining the Generator Size for 50 Amp RV
Step #1: Consult the RV owner's manual
The best way to size generator to run a 50 amp RV is to check the owner's manual. You can find all you need to know about your camper through the manual, including the generator requirement.
With modern RVs, there is already a generator installed in the camper. But if you don't have one, then you definitely need to buy a new generator.
Step #2: Understand the 50 amp RV service
In order to find the best generator for your camper, it's ideal to understand the kind of service that a 50 amp RV provides. The fact is, this kind of RV offers 12,000W in total with its two hot wires of 120V. The 50 amp plug is commonly called a 120/240 split amp service.
This leads to a potential 12,000W generator for your RV. With this amount of power, you can have plenty of appliances running at the same time.
However, as tempting as it is to buy a 12000 watts 50 amp inverter generator for RV, it's best not to.
This kind of generator is super expensive, which is not practical. Plus, the majority of RVers don't use over 6000W of power, even while dry docking. The normal usage for a 50 amp camper is between 4000W and 6000W.
And you can prove this fact by actually finding the estimated power usage for all your appliances and fixtures.
Step #3: Check the appliances' wattage
With a 50 amp RV, it's safe to say that your camper is quite big. And so it follows that you have plenty of appliances, since you have more space for them.
What you need to do is make a list of all the electrical devices, equipment, and fixtures in your RV. And then consult the table below for the wattage of each appliance.
Step #4: Determine pattern of power usage
Though you have many appliances in your RV away from home, it's not likely you utilize all of them at once. For example, when you are using the electric stove, you are probably not using the microwave or the dishwasher.
You need to focus on the appliances that you use simultaneously, such as the air conditioner, lights, refrigerator, and water heater. Once you figure out the normal pattern of power usage, you can find the perfect 50 amp RV generator to purchase.
Add the watts of all devices you use at the same time, and find a generator with a wattage close to the number you got.
Understanding the Generator Power Needs of Your RV
It's imperative that you understand the kind of power your appliances need to function well.
Below is the table for the most common appliances in an RV. The data may not be 100% accurate, but they're the normal wattages according to reliable sources. The important thing is, you have a baseline for your calculations for the generator size you need.
| | |
| --- | --- |
| Appliances | Watts Required |
| Air conditioner | 1200W – 2400 W |
| Stove | 900W – 2500W |
| Clothes iron | 1000W – 1800W |
| Coffee maker | 650W – 1750W |
| Dishwasher | 1200W – 2400W |
| Hair dryer | 1200W – 1875W |
| Washer | 1000W – 1500W |
| Microwave | 1000W – 1500W |
| Toaster | 850W – 1200W |
| Blender | 450W – 700W |
| Refrigerator | 400W – 1200W |
| TV | 43W – 600W |
| Radio | 50W – 200W |
| Laptop | 25W – 200W |
| Gaming console | 70W – 180W |
| Light | 60W – 75W |
| Electric grill | 1600W – 1650W |
| Satellite receiver | 240W – 250W |
Another thing you need to understand is the startup power and running power requirements of your appliances. To have the right size generator, you need to consider the starting power the most. Keep that in mind as you find the power requirement for your RV.
Guide on Buying the Best Generator for 50 Amp Camper
In your purchasing decision, it's imperative to look at the important factors that can affect the quality of the generator. Look at each item and base your decision on these factors.
Without question, choose a generator that is completely compatible with your RV. You have done your calculations, and you already know the best generator size for your camper. So go look for the best.
Due to the bigger size of a generator for a 50 amp camper, the noise level can be high. However, most large-capacity generators utilize a quiet technology, so look for this feature when you search for a new generator to purchase.
Generators have different weights. Choose one that is less heavier than others, but of course, be wise and incorporate other factors into your decision.
Before you go charging alone to the nearest store selling RV generators, you need to understand that it's better to come with a friend. A portable generator for 50 amp RV is anything but lightweight.
With the rising wattage, the size and weight of the generator increases as well. So be prepared to carry a 4000W to 6000W generator that weighs 170lbs to 300lbs.
It has been established that a generator for a 50 amp RV is heavy. So make sure to find one that is equipped with wheels. In a nutshell, look for a generator that offers efficient portability despite the weight.
One of the things that differentiate one generator from another is the fuel type. You need to choose between diesel, propane, or gas to feed your RV generator. Dual fuel generators also exist, but they're more pricey.
Pro tip: Opt for a generator with the same fuel type as the one used on your RV. This makes refilling easier.
RV generators are manufactured by different brands. Find the best brands that produce high quality generators that have been proven to be durable and reliable. You can learn about the efficiency of products by checking out their reviews.
Top RV Generators In The Market Today
Purchasing the best RV generator matters a lot, and so we gathered the most reliable products in the market today. These generators are chosen for their efficiency, customer ratings, brand, power capacity, and overall quality.
Westinghouse IPro4200 Inverter Generator – 2.6 gallon fuel, running for 18 hours.
Briggs & Stratton 6000W Generator – quiet operation coupled with 7500W starting power.
DuroStar DS4000s – features low-oil shutoff with longer engine lifespan.
Champion 4000-Watt DH Series Quiet Generator – 64 decibels noise level thanks to the quiet technology.
Pulsar Products G450RN 4500W Inverter Generator – remote capability within 80 feet to power up the generator.
G-Power America GDP5000W – uses gasoline fuel, with 10 hours power capability.
A-iPower SUA7000 7000W Generator – heavy-duty portable generator with 7000W power.
Yamaha EF7200DE – user-friendly, durable, and with higher power capacity.
Generac 5939 Portable Generator – comes with 4 120 Volts outlet, and is compatible with 240V.
Wen 56475 Portable Generator – low-oil shutdown coupled with automatic voltage regulator.
Conclusion
Now that you know precisely what size generator for 50 amp RV to buy, your adventures can start. With the sole purpose of providing power to your RV, a generator is the most essential item in your camper. And having the right one is crucial to your comfort.
Please share this post with your friends to help others determine the generator they need. And leave your thoughts below in the comment section.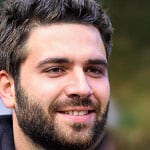 Hi, I am Joseph. Carpe diem! Seize the day! That's always been my life motto. If you haven't seen some of the most beautiful places in the country, you are missing out on incredible adventures.