RVers looking to run their AC without shore power need a suitable generator. But finding the best generator for RV air conditioner units has become increasingly more difficult. The number of available options has made the process quite complicated.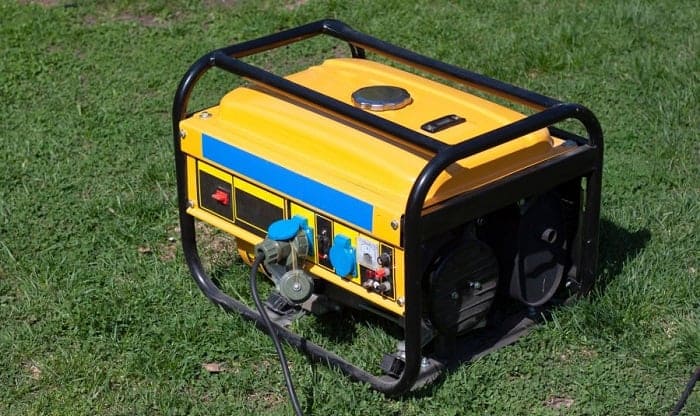 But our buying guide intends to clear these issues up with an easy-to-follow outline. If you stick to it, those stressful feelings will disappear and the process becomes entirely effortless. You'll then have the perfect generator to run an AC unit and other onboard appliances efficiently.
Let's begin with the product reviews of my 11 favorite options to provide an idea of what's available.
Best Generator for RV Air Conditioner Reviews
1. Champion Power Equipment 4000-Watt RV Inverter Generator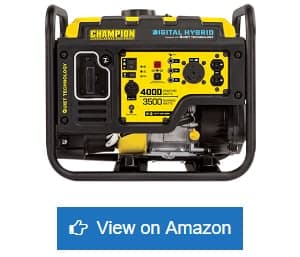 Champion Power Equipment's 4000-Watt RV Inverter Generator is an excellent choice to run an air conditioner onboard a rig. Its 4000 starting watts and 3500 running watts capacity should mesh well with most RV air conditioner units, even 15000 BTU models. Many users have praised its performance in this area.
If it fits your needs, this inverter generator for RV AC units provides several beneficial aspects. An excellent example would be its economy mode that extends the engine's lifespan and helps save fuel.
As someone who always looks to reduce fuel costs, this feature is perfect for me. I was also pleased with the product's noise level when it was running. This generator only gives off 64db to ensure its usage won't bother nearby RVers.
One shouldn't overlook its impressive parallel capabilities, either. It allows users to connect two 2,800-watt or higher inverter generators to increase the product's power output. This aspect gives it a bit more versatility than we might expect from other options.
Champion was nice enough to include a 3-year warranty with purchase, as well. It's a vital policy for a product like a generator for AC unit, especially for manual start-up options. Their pull cord tends to pick up a lot of wear and tear, which could make this addition a lifesaver.
I was a little disappointed to see this model didn't include a wheel set. Buyers will have to purchase the wheel kit separately, which is an extra expense. But even with this slight issue, the product's a killer option to use with an RV's AC unit.
After all, it'll keep the sound level quiet and offer impressive fuel-efficient performance.
2. Westinghouse iGen4500 Portable RV Inverter Generator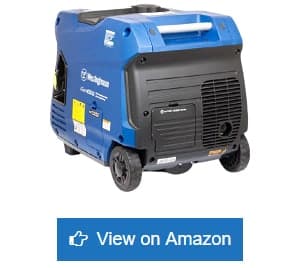 Here's a top-rated portable generator for RV air conditioner unit – the Westinghouse iGen4500 Portable RV Inverter Generator. One of the main reasons why is the effortless using process.
Honestly, the using process couldn't be much easier with its remote and push-button electric start. I didn't even have trouble getting it started with the easiness of this generator. Plus, the RV-Ready outlet makes plugging it into a motorhome a simple task.
I was also thrilled with its LED display that allows users to track its performance. It'll ensure the user can easily follow the generators' fuel level, power output, voltage, and remaining run time. As a result, users won't even be surprised by what's happening with the generator.
The generator's 4500 starting watts and 3,700 running watt capacities are outstanding, as well. It'll allow most RVers to run their air conditioners and a few other essential onboard appliances. But none of these aspects is my favorite part of this generator.
Instead, I would have to give the generator's portability this award. This product couldn't be much easier to move around with its embedded wheels and telescoping handle. I had no trouble moving it from my storage area and back when trying out this generator.
But RVers will have to spend a bit more on this portable option than other models. It's among the most expensive on our entire list. Buyers will have to determine whether its easy using process and impressive portability are worth the extra money.
If buyers can afford it, I don't see why it wouldn't be a perfect choice. This generator won't have any issues running an AC unit on those hot summer days.
3. WEN 56380i 3800-Watt RV Inverter Generator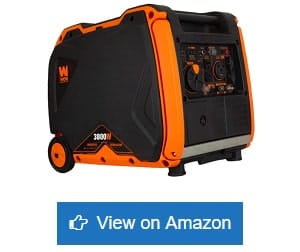 The WEN 56380i 3800-Watt RV Inverter Generator is a fully-equipped, portable option with several outstanding features. Its fuel shutoff aspect alone was more than enough to grab my attention, as it'll prolong the generator's lifespan significantly.
For instance, it'll help fight those pesky blockages and build-up by preventing any fuel from being left in the carburetor. I don't have to deal with those issues, which limits the amount of maintenance needed.
RVers don't have to worry about it creating severe noise pollution on their rig, either. This product's excellent 4-stroke OHV engine keeps its sound level down to a cool 57db. Multiple customers made sure to note how shocked they were by its quietness in their reviews.
This engine's ability to run most RV air conditioners also isn't in question. It generates 3800 start-up wattage and 3,400 running watts for an impressive amount of power. Moreover, it was designed to run various other sensitive appliances like laptops, phones, and tablets.
WEN made the oil changing process an absolute picnic, as well. The product has an oil access cover that ensures the task becomes as straightforward as possible. Given my propensity to spill, this aspect more than fits into my needs as a buyer.
But I do wish the construction was a bit more compact, as storing it was a pain. I wasn't the only one with this issue, as many other buyers mentioned it within their reviews. It might not be the best option for smaller, cramped trailers.
However, its performance and longevity do make up for the lack of storability. There's no reason to believe that it won't be running the RV's AC unit for a long time.
4. DuroMax 12000 Watt Electric RV Generator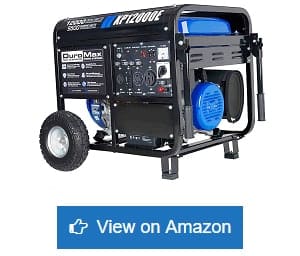 RVers looking to use a generator for 15,000 BTU air conditioner units should consider DuroMax's 12000 Watt Electric RV Generator. Its staggering 12,000 start-up wattage and 9,500 running wattage won't have any issues working with those larger RV AC units.
Buyers will even have leftover juice to run other large appliances, such as fridges or lights. It's even got enough power to compete with a residential or built-in RV generator while having great portability. After all, it comes with both wheel and handle kits to ensure easy transport.
Buyers won't have to worry about it breaking down anytime soon, either. This model has an all-metal construction known for withstanding whatever issue presents itself. We should fully expect this generator to be a long-term investment rather than a short-term one.
I found myself impressed with this product's various outlets, as well. It comes with a 50-amp heavy-duty, a 120V/30 amp, a 120/240V 30 amp, and two 120V 20AMP outlets. As a result, it should meet the demands of any RVer looking to use it.
Users should also love its versatility with the start-up process. This generator allows people to choose between both a keyed electric start and a recoil start. It's always nice when these companies provide a little choice with their provided devices.
However, a few buyers did complain about the product's noise level. It was mentioned a couple of times in the customer reviews and should be taken into account for potential owners. Anyone with sensitive ears might want to look toward another model.
But for anyone who wants one of the most potent choices, loudness tends to be a side effect.
5. Generac GP3500iO 3500-Watt RV Inverter Generator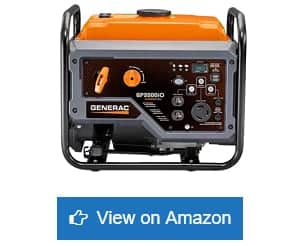 Another simple option – Generac's GP3500iO 3500-Watt RV Inverter Generator could be right in a wheelhouse. The product's operation should be easy enough that RVing newbies won't have any issues using it.
This product's ease comes from its convenient integrated dial. After all, it allows usto switch between the three commands (start, run, and stop) without any effort. It was an aspect that multiple buyers made a point to point out positively in their reviews.
Buyers should find its included two USB outlets useful, as well. These outlets will be helpful to charge various smaller appliances, such as tablets, phones, or smartwatches. It shouldn't have any problems meeting anyone's expectations while camping.
The parallel capability is another excellent feature offered by this Generac generator. You can add an extra inverter to this one for twice the amount of power when needed. I should note that the kit for this process is sold separately, but it does offer the capability.
Some other notable features include a 3,500 starting wattage, 3,000 running wattage, quiet operation, and compact design. As you can see, this generator is more than equipped to handle the needs of someone needing a generator to run an AC unit.
But I did encounter some infrequent complaints about the shipping with its reviews. In these cases, the generator arrived later than expected or damaged. These complaints didn't come up enough to be a trend or overly worrying, but it's still worth noting.
Overall, I wouldn't put too much stock into these concerns. Most RVers were overjoyed by how it handled their power needs and wrote overwhelmingly positive reviews. It's not surprising at all, given its qualities.
6. Champion Power Equipment 200987 4500-Watt Inverter Generator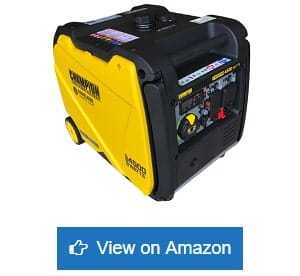 This next option, Champion Power Equipment's 200987 4500-Watt Inverter Generator, is one of the most advanced choices on our list. After all, it allows users to start/stop the device from 80 feet away via a wireless key fob.
Buyers who aren't keen on being near a generator's loud noise couldn't ask for a better feature. Honestly, it made everything about this product more user-friendly when I was using it. We don't often find a portable generator to run RV air conditioner units with this much convenience.
The generator's overall performance wasn't anything to sneeze at, either. Its 4,500 starting watts, 3,500 running watts, and low decibel level are perfect fits for RVing. You'll have more than enough power to run the RV AC unit and various other onboard appliances.
It'll also offer an impressive 14-hour run time for these devices on a single tank. As a result, it should have no issues powering through most power outages with ease. The generator will allow us to find some comfort even in one of those rather precarious situations.
Champion includes a USB adapter and a container of engine oil with each purchase, as well. It's another way to ensure their product ends up being as user-friendly as possible. Plus, we can also rely on them to offer lifetime customer support and a 3-year warranty.
I wish the wheels came in a bigger size, though, given the weight of the generator. This aspect could be a slight hassle as it has caused a few frustrating moments for customers based on their reviews. But if this issue is the only notable flaw with a suitable generator, I would take it every time.
7. Briggs & Stratton P2200 Portable Inverter Generator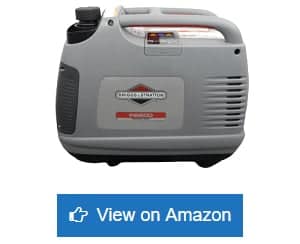 Briggs & Stratton's P2200 Portable Inverter Generator shouldn't have much issue running most smaller RV air conditioners. Its fuel-efficient powerful engine will ensure those units can provide much-needed cool air on scorching summer days.
Users will also benefit from its lightweight, compact design. I can't envision anyone having much trouble carrying this generator, especially with its embedded handle. One or two people should get the job done with relative ease.
As for its compactness, the generator should fit into any RV storage space without hassle. I had no problems finding room for it, even with my overly cramped setup.
I was pleased to see this generator doesn't produce more than 3% total harmonic distortion. This attribute might not seem like a big deal, but it'll keep more sensitive electronics like TVs, computers, Playstations, and Xboxes safe from any potential damage.
It's worth noting that Briggs & Stratton offers a parallel connection with this choice, as well. This feature will enable you to use two units at the same time. Due to this, it offers a bit more adaptability than some other generators. There's also a USB port which you can use to power your electronic devices.
California RVers will have to search elsewhere, though, as it won't ship there. It's a bit of a shame as every motorhome owner should have a chance to benefit from its excellent performance. However, anyone outside California should jump at the opportunity to purchase this model.
The qualities of this generator match my air conditioner unit well, and I've had it for a while. It's genuinely an outstanding and worthwhile portable option.
8. A-iPower SUA12000E 12000-Watt Portable RV Generator
The A-iPower's SUA12000E 12000-Watt Portable RV Generator is an ultra-powerful option that should meet every RVer's power needs. It even offers enough power to use at construction sites or as a backup power source during events like blackouts.
We won't have any trouble using it in these situations, either. It has a reputation for having a straightforward using process with its one-touch electric start. Honestly, it sure beats pulling the ripcords that are present on those manual models.
Its control panel also highlights the generator's relatively straightforward design. This feature was made to ensure an RVer can access it comfortably and view it from a distance. Due to this, it makes utilizing the generator a lot less stressful.
The generator's overall durability was another standout attribute. It contains a heavy-duty steel construction that will have no issues dealing with wear and tear. Plus, it has a protective cover to keep the wires concealed and away from potential dangers.
It would be best if we didn't overlook its 9.5-inch wheels, either, which offer reliability and stability. I was shocked at how easy it was to maneuver this generator around the campground. These wheels even did a good job going over rough areas embedded with sticks and roots.
However, this generator isn't the most fuel-efficient as it goes through its entire 7-gallon tank in only 9 hours. It'll likely require a couple of refuels when using over an extended period, which could be a hassle when gas isn't readily available near us.
But it's hard to argue against the performance and power it provides when it's running. I would say this refueling hassle ends up being worth it in the long run.
9. Durostar DS4400E Gas Powered Portable RV Generator
Buyers looking for a generator to handle multiple jobs should consider Durostar's DS4400E Gas-Powered Portable RV Generator. Its powerful 210cc OHV engine won't have trouble powering various appliances ranging from AC units to construction site power tools.
One of the reasons for this versatility is that it can operate both 120V and 240V concurrently. It gives it a bit more adaptability concerning the devices users can run through it. As a result, it becomes an ideal fit for a unique setting with many different appliances like an RV.
The product's convenience level is staggering, as well. It offers a low oil shutoff feature, an electric start, and a fully equipped control panel. Each of these inclusions will go a long way in ensuring we get the best bang for our buck from this generator.
It also comes with a funnel to ensure adding oil is a straightforward, mess-free process. This addition might seem like a small benefit, but it does make an RVer's life easier. After all, there's nothing worse than spilling oil because of a faulty funnel.
The generator's affordable price tag doesn't hurt its case, either. We don't often find options with 4,400 starting watts and 3,500 running watts for this low cost. I'd be shocked if bargain buyers aren't already putting this generator right into their shopping carts.
My only complaint with this product is it doesn't come with an included container of oil. It seems like an easy way to make this generator even more appealing to buyers. But it ends up being something we have to buy separately. Of course, it isn't the end of the world, as finding some isn't overly difficult.
10. WEN 56235i 2350-Watt Portable Inverter Generator
If there were a single word to describe WEN's 56235i 2350-Watt Portable Inverter Generator, it would be user-friendly. Everything about this generator was designed to ensure an RVer's life becomes less stressful with its usage.
The eco-mode feature is a top-tier example, as it'll automatically adjust the motor's fuel consumption. It allows for a much more fuel-efficient performance by preventing gasoline over-usage. In other words, it saves me quite a bit of money by keeping refueling to a minimum.
As with our previous WEN product, this model has a fuel shutoff feature to limit blockages. It extends my generator's lifespan and keep needed maintenance down. It sounds like a perfect situation for anyone looking to get the most out of their brand new generator.
This generator's various outputs were quite impressive, as well. It contains two USB ports, two 120V receptacles, and a 12V DC receptacle. Therefore, users can spread its 2350-watt capacity to various onboard appliances, such as AC units, fridges, and TVs.
Buyers will also benefit significantly from its being the lightest option on our list. This generator weighs 39 pounds to ensure easy movement from location to location. It makes the device an ideal candidate for multiple-purpose usage. It's also quiet, producing only 51 db, so users won't have to tolerate loud noises.
I do have to note that it doesn't come with a watt indicator and there's no gas gauge in the package. I wasn't the only one to notice, either, as more than one customer mentioned it within their reviews.
But this tiny flaw wasn't overly burdensome as I can learn to live with it. Plus, this one slight negative doesn't come close to outweighing all its other excellent benefits.
11. Pulsar G2319N 2,300-Watt Portable Inverter Generator
Our final option, Pulsar G2319N 2,300-Watt Portable Inverter Generator, is one of the most affordable choices on this list. But don't let its low price fool you, as it has several exciting features that match or outpace these other choices.
An excellent example would be its suitcase design, which I adore. It provides the generator with a lightweight but durable construction that's perfect for camping usage and 120V equipment. I don't see any reason why this won't be a staple for several years.
The generator's sound level was another obvious standout. It produces less than 60db, which is about the same as a normal conversation between two people. Pulsar did an excellent job making sure this generator wouldn't be an annoying nuisance for anyone involved.
I also don't only have to use this generator for RVing purposes. It's ready to handle various situations, such as tailgating or other entertainment usages. Buyers shouldn't have any issues finding multiple ways to utilize this fantastic device in their lives.
However, the main standout remains its affordable price tag. Finding an effective 2,300-watt generator for this low cost should always be seen as a win. Bargain buyers with smaller RV air conditioner units need to jump at the opportunity to purchase this fantastic RV generator.
Some customers did mention it being a little slow to start in the cold, though. It won't affect our needs as it'll work perfectly as a generator to run AC units when combating blistering heat. But some people might not want to take this device tailgating in the middle of a Wisconsin winter. They'd be better choosing another option on our list for those needs.
Best Generators for RV Air Conditioner Buying Guide
Finding a generator to run RV AC units will require a handle of certain factors. Our buying guide will provide everything you need to know about these devices. You shouldn't have any difficulty choosing a perfect option with it.
Wattage
If you consider using an AC a high priority when traveling, it's essential to find a generator with enough power to run it. An RV generator's wattage will clue buyers into whether it can handle running their air conditioner.
Most RV owners will consider this factor as the most important when choosing their generator. After all, your RV AC wattage needs will be the most among all your appliances. It even outpaces other larger appliances like a refrigerator or electric heaters.
As a result, an RVer needs to know how many watts their AC uses when starting up and running. You'll need to understand its running wattage will be lower than its start-up wattage. You should use the AC's start-up wattage as a beginning point and find a generator that can handle it.
Portability and Size
As you might imagine, portable generators offer a convenience level other types can't. People who decide to buy a portable generator will want one with handles and wheels. Most options will come with these features, but some lower-quality options don't. Their inclusion will make moving the device much easier than you might expect.
But it's also essential to consider their overall size when choosing the suitable model. You'll want a compact, lightweight option that fits into your motorhome without much hassle.
Efficiency
Every generator has a limit on how much fuel it can hold. If you're looking for a model that doesn't need much refueling, look into each model's fuel efficiency. It's an essential aspect because the prices of diesel, gas, and propane are constantly changing.
As a result, you don't want a generator that guzzles through its fuel. You want an option with a reputation for being fuel-efficient and cost-effective. I'd recommend looking at the customer reviews to understand the efficiency of each choice.
Noise Level
Generator noise is a common nuisance inside campgrounds. I can't tell you the number of times a neighbor's generator kept me up through the night. I'd imagine you don't want to be the cause of another person's sleepless night.
Therefore, a generator's noise level should play a role in your final decision. It would be best to look to buy the quietest generator for RV usage to ensure it won't be a nuisance. It's another area where customer reviews will be a massive help.
Type of Fuel
As I mentioned earlier, the price and availability of fuels are always fluctuating. It's why most RVers try to find generators with the ability to use different types of fuels. These options will feature a dual fuel option to offer the wanted versatility.
But some RV owners might want a single fuel generator. In any case, you'll need to find a model that fits your particular fuel needs perfectly.
FAQs
Our FAQ section will cover a few other essential topics to ensure you're fully prepared. It'll make sure you become an expert on everything about RV generators for AC units.
Who is this for?
RVers who want to run their AC unit without using shore power, such as boondockers or dry campers, will need a generator. But this generator will require enough wattage to run the unit effectively. It'll then keep you cool during those summer afternoons without using a campground's hookups.
As a result, an RV generator for air conditioner units becomes a necessity for these travelers. It might represent the only way to run these devices when traveling away from civilization.
What are the different types of generators for RV air conditioners?
A simple way of separating generators for RV AC units is by their start-up method: manual or electric. Most RVers are probably familiar with the manual types. These models are the ones with those pull cords, which can be a hassle for some users.
But I should mention that manual generators are easy to use when first buying them. However, cord wear/tear can make this process a lot more taxing over time. Some RVers don't like the pulling process at all and avoid these models altogether.
Meanwhile, electric generators start with an RVer flipping on a switch or pressing a button. It's a much more convenient and less annoying way to get these devices running. But electric options tend to be much more expensive because of this convenience.
Electric generators also tend to have internal battery malfunctions as they get older. Due to this, you could be left without any juice when your electronic start-up stops working.
These potential issues make following the correct maintenance processes essential. It's a simple way to ensure an electric generator doesn't have a short lifespan.
How do generators for RV AC work?
Understanding how an RV generator works isn't overly complex. In the simplest terms, your generator works sort of like a bank with a specific amount of energy inside it. Every time you run an appliance using the generator, a portion of this energy is taken away.
It's also essential to note that generators for RVs have two measurements: start-up wattage and running wattage. Your start-up wattage is the amount of energy that your generator can provide to get the AC started.
After running the AC for a period, some energy will return to your generator's "bank." The amount of required RV air conditioner watts to keep it working is the running wattage. Here's a little example to provide a bit more context into this process.
Let's say your generator can provide 4000 watts, and the needed RV air conditioner wattage for starting is 3800 watts while 1300 watts is required for running. Once the AC unit is running, this configuration would give you 2,700 watts to use for your other appliances onboard your motorhome.
Advantages and disadvantages of using generators for RV AC
A generator for travel trailer AC or RV AC units can provide rig owners with many benefits. Honestly, these devices are an excellent and valuable investment for any RVer. It's an easy way to ensure your motorhome remains comfortable on those hot summer days.
For instance, those summer blackouts won't be a sweat-inducing nightmare. These devices will instead ensure you can turn on the AC and other appliances onboard your motorhome. It can make an uncomfortable, scary situation a lot less complicated and frightening.
You can also expect these RV generators to be portable and storable. These benefits come from most models having lightweight, compact designs. Other standard features like wheels and handles are endlessly helpful in these areas.
Durability is another area where these devices tend to excel. High-quality options will consist of heavy-duty materials made for dealing with the RV life. You should expect them to be onboard your motorhome for a long time.
But RV generators for AC units are an expensive investment with a habit of producing lots of noise. Due to this, buyers must do extensive research on each option to ensure they know what it provides.
Who makes the best generators for RV AC?
Finding trusted brands is a little tricky in this crowded marketplace. Thankfully, I've provided a few high-quality examples in our product review section. Buyers who stick with those brands should expect a successful buying experience.
I'd also recommend buying a Honda generator for RV air conditioner units. Honda is another brand that has an excellent reputation among the RVing community.
What size generator do I need to run my RV AC?
As you might imagine, RV air conditioners require a lot of energy to start and keep running. An average RV AC will need a generator with at least a 3000 to 5000-watt starting capacity. If you're wondering what size generator for RV with 2 AC units, anything with over a 5000-watt starting capacity should do the trick.
How long can you run an RV air conditioner?
If you're connected to shore power, an RV air conditioner can run continuously. But a generator will have limits based on its specific fuel and how many watts to run RV AC unit. In any case, you should get a good run of cool air with almost any capable RV generator.
Any care and maintenance tips?
Each generator will come with an extensive manual, which is a vital resource. This manual provides everything an RVer will need to know about care and maintenance procedures. If you stick to them, your RV generator should remain usable for a long time.
Conclusion
The best generator for RV air conditioner units should now be within your grasp. It's just a simple matter of trusting what you've learned and using it during the search. From there, the right choice will become clear.
If you do have additional questions, don't hesitate to leave a post in our comment section. I'll make sure to answer each one as soon as possible. Thanks for reading!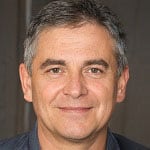 Hi, I am Tom Hank, an RV-er since 2014. Back then, I started without much help. As you can imagine, the struggles are endless. But now, you do not have to begin your adventures knowing next to nothing about RV lives.