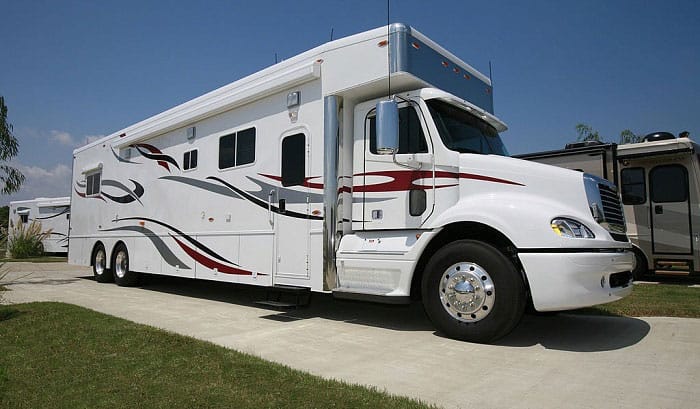 The RVs of Grand Design are among the most sophisticated recreational vehicles in the world. They are of top quality, and their customer service is simply outstanding. But is this company privately owned, or is it part of a larger corporation? Exactly who owns grand design RV?
Let's go and find out the answer to this question, and learn the facts about Grand Design.
Brief History Of Grand Design And Who Owns It
Grand Design was founded by Ron Clark and brothers Bill and Ron Fenech in 2012. They are seasoned RVers who aim to rekindle the RV-ownership experience in the RV world. Though the brothers left the company on good terms, Clark remained to this day the CEO of Grand Design.
The manufacturing facility of Grand Design is in Middlebury, Indiana, with 67 acres of land. In this Amish country, many of the employees of this RV manufacturing company are Amish people.
Winnebago Industries are located in Forest City, Iowa, and they acquired Grand Design in 2016. They bought the company for $500 million, coupled with company shares. But the RV manufacturer did not go through major changes with its operation since the management is exceptional enough.
Facts About Grand Design RV That You Should Know About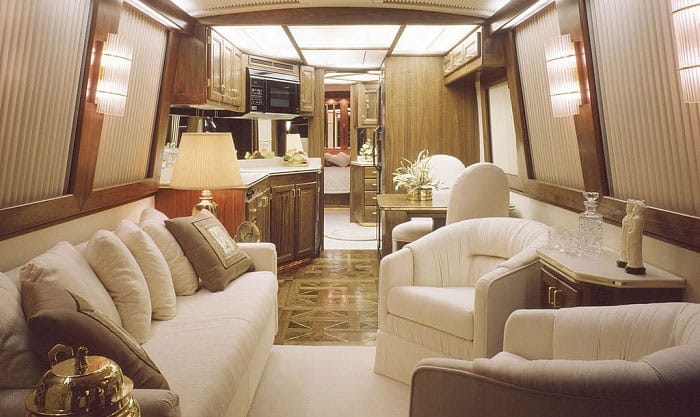 Now that you know who manufactures Grand Design RVs, let's explore a couple of facts about this famous and high-quality RV manufacturer.
Fact #1: Owner of Grand Design RV
Grand Design has been manufacturing high-quality RVs since 2012, and they are now under the umbrella of Winnebago Industries. CEO Don Clark runs Grand Design, and he was one of the founders of this company. Winnebago Industries handles all the decisions regarding Grand Design, with their CEO Michael Happe on the top of the ladder.
Fact #2: Mission statement
Who manufactures Grand Design RV? Of course, the company has a strong mission statement of 'We Strive For Nothing Less Than Customers For Life!". Grand Design aims to provide the most exceptional experience to customers. They believe that the right way of doing business in the RV world is to care for the customers.
In fact, Grand Design practices close connectivity with all its customers. They encourage them to provide feedback to improve their RVs. Also, their active presence on social media inspires customers to reach out.
Fact #3: Goal of Grand Design RV
The primary goal of Grand Design is to remain true to the Grand Design business model, and to continue to design and create innovative RVs. They always strive to provide the most outstanding RVS coupled with the highest quality of service. It is also their goal to uphold the great Grand design ownership service.
For many years, this company has focused on quality, not quantity. Most of all, they do not aspire to be the largest manufacturer of RV in the world. They simply strive to be the best.
Fact #4: No product cloning
Grand Design never clones recreational vehicles, and they stood by that conviction for years. They focus all their energy on one brand per segment so there is no competition between the products. All the grand design campers are unique, and any RVer who owns one is lucky to have such a durable and functional RV.
Fact #5: Quality assurance
The quality assurance program of Grand Design is unparalleled. They have regular quality inspections that include mid-line inspection and final finishing inspection. The latter involves full pre-delivery inspection, wherein the quality specialists check all the water lines, furniture, appliances, and fixtures.
There is also a final finish inspection before the RVs are shipped to the dealer. And Grand Design does all these to every single RV they manufacture to maintain quality.
Fact #6: Status in the manufacturing world
The Grand Design RV manufacturer has over 2,500 team members dedicated to providing the best recreational vehicles on the land. Thanks to the passion of the leaders and members of the company, Grand design is acknowledged to be the 3rd largest producer of 5th wheel trailers and travel trailers. More importantly, they are referred to as the fastest-growing company in the RV industry.
One of the contributing factors in the success of Grand Design is its conviction to partner with one dealer only. They do this to focus on one dealership and give more value to their partnership.
Fact #7: After-sales service
The after-sales service of Grand Design is essential for the company. They truly believe in making customers happy and satisfied with their purchase of a new RV. And so the after-sales service of the company is a top priority. Customers are encouraged to connect with the company for any concerns or questions, and the customer service team is always happy to help out.
Fact #8: Work environment
The Grand Design RV company values its employees, and the CEO gives power to the people to speak their minds. The work environment feels like a family, which is why the employees are committed to their work since they are happy with the company. The management of Grand Design believes that when the employees voice out their concerns, no conflict will arise at work.
List Of Products From Grand Design
Without a shred of doubt, Grand Design is a highly efficient RV manufacturer. All their products are exceptional in quality and design, and they care for their customers, which is a huge plus. And since your question of who makes Grand Design RV has been answered, it's time to look into the products manufactured by this superior brand.
Travel Trailers – you can take your pick on the size of a travel trailer you want. This kind of RV is popular among RVers, and it is a comfortable home on wheels. Travel trailers are equipped with all the amenities of a regular camper for travel or camping.
Fifth Wheels – a Grand Design 5th wheel is a towable RV that is smaller than a motorhome. Fifth wheels allow you to drive your own car while towing the trailer. And this is more convenient for many RVers who are not confident enough in driving large vehicles. And when not in use, you can leave this type of RV in a campground while using your car.
Solitude – it's technically a fifth-wheel camper that offers spacious living space. The ceilings and cabinets are taller than other recreational vehicles, and it feels like a true home. A Solitude RV is perfect for long-term RVing or for living permanently in a trailer. Comfort is the primary goal of this RV.
Reflection – this kind of RV is designed for people on a budget yet seeks to live or travel comfortably. The small space of the trailer is comfortable enough to live in, plus the size makes it easier to tow. This RV is suitable for a small family only, or even for one RVer.
Imagine – this type of RV is lightweight, so you can use a regular car to tow this trailer. There are 14 models of Imagine trailers, and all are lightweight and easy to travel with. Plus, the user experience is superb.
Transcend – it's the perfect RV for new RVers. Transcend has a classic design, and every nine models is crafted with the necessary amenities to have a comfortable stay. With this camper, transitioning from regular ground camping to an RV is seamless.
Momentum – this is a fifth-wheel RV that is designed with luxury in mind. This trailer comes with a master suite, master bathroom, and a walk-in closet. Technically, momentum is a toy hauler, but a sophisticated one, no doubt, and larger.
Toy haulers – if you plan to travel and do kayaking, a toy hauler is definitely for you. Simply place your kayaks on the toy hauler, and tow them with your car or trailer to wherever you wish to go.
Conclusion
Winnebago Industries is the corporation who owns Grand Design RV. They are famous for their outdoor products, and acquiring Grand Design is part of their plan to include the towing and RV industry in their vast reach.
However, Winnebago Industries recognized the efficient leadership of Ron Clark and left him to be the CEO of Grand Design. Also, they let Clark run the company as he did prior to the acquisition.
Up to this day, all the Grand Design travel trailers, fifth wheels, and other products are outstanding with high quality. And if you enjoy this post, please share and leave your thoughts below.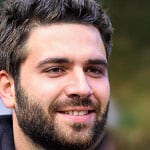 Hi, I am Joseph. Carpe diem! Seize the day! That's always been my life motto. If you haven't seen some of the most beautiful places in the country, you are missing out on incredible adventures.