Having an RV car is similar to having a mobile home which you can drive and carry with you while enjoying a camping trip with your family. Therefore, to have the best camper van's experience, your RV is supposed to bring you a feeling "just like home".
This is why, when you are planning to purchase a motorhome, it is crucial to select the RV interior wall material that matches your needs and budget. For example, one that delivers a warm and cozy feeling. To accomplish that, understanding the production of trailer wall material is definitely necessary.
If you are looking for a proper answer for the question "what are RV interior walls made of", this article is the right place for you. Not only will we discuss the importance of installing the right RV interior wall but we will also provide useful knowledge on different types of materials used in mobile home interior's manufacture, such as:
Vinyl
Composite plywood
MDF
With this information, you can easily select suitable interior walls for your motorhome. Moreover, the comparison of each material's strengths and weaknesses is included so you can have an overview on interior wall materials available in the market. Therefore, stay tuned!
The Importance of Installing the Suitable RV Interior Walls
As an RV is your second home, its quality will create a major impact on your living standard. As a result, every RV owner should be aware of the materials used to construct RV interior walls.
Since the interior walls are in charge of a variety of things, choosing the correct kind is vital. Before we go into the exact materials used to create inside walls, let's take a look at why having these internal walls constructed in your motorhome is essential:
Providing adequate insulation
You can rely on your RV's exterior panels to shelter you from the extreme high temperature of the wilderness. Interior walls of your RV offer the much-needed insulation, allowing it to be cooler inside on summer days and warmer in colder months.
For instance, if you plan to go RV camping in the winter, vinyl and other plastic products have better insulation than wood. Unless you are frequent summer campers, you might want to add more layers of thick wood board into interior walls for extra insulation as it is durable and easy to install
Offering soundproofing amenities
The inside walls act as a sound barrier between the outside and the inside. The solitude and quietness will be provided by a soundproof internal wall. You don't want to be bothered by outside noises while parked in a prime location.
Furthermore, I believe you also don't want anyone else to know what's going on within the trailer. Hence, pay special attention to the materials used to construct RV interior walls to achieve this two-way soundproofing facility.
Additional soundproofing may be created by interior walls. Soundproofing is an option, but it is sometimes too costly. Instead, you might decide to do it later on the inside wall.
If you don't want to rebuild the external wall, there are not too many soundproofing choices. However, you might go a step further and install sound prevention on top of your original insulation.
Improving aesthetics
Having an aesthetic design is the most popular reason for people to replace their motor home's interior walls. While your RV may already have an internal wall, it may not be what you want. This is certainly true if your RV is outdated or the furniture does not fit your needs.
Renovating the RV interior will enable it to shine. If your RV's interior is made of rusty metal, changing it into a more natural-looking hardwood surface is the best option. It is, after all, your trailer. Hence, you must customize it.
If you are not fond of the wooden design, you may easily replace it with a suitable wallpaper. However, wallpapers are not readily applied to all surfaces. They look best when placed on vinyl or laminated surfaces.
Different Types of Rv Interior Wall Materials
While you have determined to have your interior walls replaced, the difficult aspect now is deciding which type of wall paneling to utilize. There are different materials of RV walls to select that it may be difficult to know where to start.
Choosing the perfect model, on the other hand, will be a lot easier if you understand what to search for. Here are some examples of different kinds of walls you may use to decorate the motorhome's interior.
Composite Plywood
RV manufacturers utilize a kind of plywood known as Composite Plywood for their RVs. Composite plywood is made up of many sheets of wood and appears in the shape of a big hardwood sheet.
The wood panels are glued one on top of one and another to give the wall its greatest strength. The inside layers of plywood trailer walls are made of inexpensive wood, while the outer layer is made of wood veneer.
Due to the design, Plywood RV interior walls are more common in mid- to high-priced camper vans.
In addition, RV interior walls made of plywood will usually be covered by paint, wallpaper or glue, so if you want to repaint the plywood walls or add more sheets of wood veneer, you may need to remove all of them.
Here are some advantages and disadvantages of plywood walls:
Durable structures: Plywood has the advantage of being solid and resistant to impact damage. It has a lot of compressive strength because it's made up of many sheets squeezed together. It won't readily shatter, bend, and dent if you strike it.
Natural appearance: In contrast to the polished yet chilly metal and plastic, the wood grain helps you feel cozy and comfortable. You can't help but enjoy the warmth when you're surrounded by actual wood walls, even if they're in plywood form.
Weak waterproof ability: This type of RV wall often gets wet and suffers from water damage, which can turn into a big trouble. A leak on the roof might allow water to seep through. The adhesive will then degrade, causing the veneers to come free.
Vulnerable to fungi and mold: Mold, fungi, and other water-related issues will accompany the water damage. If somehow the plywood panels come into touch with water, fungus might form on the wall.
Take all possible precautions to keep the RV interior walls dry. If it becomes wet, clean it with a microfiber cloth right away. Use a blow dryer to deliver moderate heat to each area if feasible.
Vinyl
RV interior walls made of vinyl are extremely popular as they are affordable. Since vinyl sheets are simple to cut and install, you may save money on the cost of acquiring a professional service. RV walls made of vinyl sheets include adhesive on the backside, allowing you to adhere them to walls by simply peeling off the plastic layer.
For usage in RV interior walls, it comes in a range of colors, designs, and structures. Vinyl is a top pick for trailer interior walls since it is lightweight and simple to apply.
Affordable: You may save even more money by purchasing vinyl in big quantities. Vinyl may be used to wrap your interior walls for less than half the cost of actual plywood.
Easy to cut and manipulate with versatile design: Cutting vinyl does not necessitate the use of any special equipment. All you'll need is a sharp utility knife to get started.
Latest vinyl paneling designs can imitate the appearance of wood, granite, and other RV wall materials. As a result, you won't have to put up with an unnatural-looking interior wall.
Weak durability: Vinyl has the disadvantage of becoming brittle over time. Vinyl is not trustworthy when seeking for a long-lasting substance. After a few years, vinyl interior wall borders may appear cracks. However, due to its cheap rate, you may change it at any moment.
MDF (Medium density fiberboard)
Medium Density Fiberboard (MDF) is a common plywood substitute. This is also a cost-effective alternative, however these boards will not last long. MDF is a type of wood that can be made into any shape or size with ease. MDF is made up of adhesive sawdust sandwiched between numerous sheets of hardwood.
Cost-effective: MDF can be bought at a cheap cost and simple to install in RVs.
Lightweight: Camper walls made of MDF will reduce the trailer's weight, which is important while traveling by car.
Flexibility and Versatility: MDF is pretty simple to cut into the forms you want for your RV's inside walls. With relative simplicity, you may paint over it, attach wallpaper, or hang objects like family photographs.
Lifespan: MDF is a short-term solution compared to many other RV wall materials. It can degrade with time because it's constructed of glued sawdust.
Conclusion
Selecting the suitable trailer wall material is not an easy task and dealing with damages from wrong material purchase is certainly unpleasant. Regarding this article on what are rv interior walls made of, we hope that the above information and suggestions can help you buy the perfect material for installing in interior walls of your family campers. As a result, all fun and joyful memories in life will be created while camping or sightseeing in your RV car.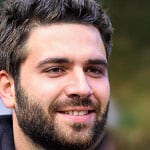 Hi, I am Joseph. Carpe diem! Seize the day! That's always been my life motto. If you haven't seen some of the most beautiful places in the country, you are missing out on incredible adventures.