Traveling on bumpy roads and in unpredictable weather conditions requires a sturdy vehicle and a reliable set of tires. Different types of tires are used for distinctive purposes. If you are looking for a long trip across unstable and rocky roads, you always need to choose the best. RV tires are by far the best tire options you can choose.
It is essential to understand that recreational vehicles need special attention and care. Tires are indeed the most imperative aspect of a recreational vehicle. RV tires are considered as the best option to increase the experience of the RV vehicle. Toyo vs Michelin RV is the major contender here who can steal the limelight.
What Makes RV Tires Different? Why Do You Need It?
The motorhome vehicles can carry around 10,000 to 30,000 pounds, and you need a reliable set of tires to sustain loads of cargo. Your regular tires won't be able to do that; therefore, you will need RV tires.
RV tires are available in different shapes and varieties. You need to choose according to your preference and purpose of using it. In this article, we will discuss Toyo and Michelin RV tires.
Comparing Toyo and Michelin Tires For RV
Both Toyo and Michelin are a great manufacturer of tires, and they have launched their RV tires range, respectively. When it comes to selecting one between Toyo and Michelin, there are plenty of factors that play a deciding role. If you look at Toyo and Michelin RV tires, there are many similarities and differences that make each of the tire brands unique.
Let's have a fair comparison between Toyo and Michelin RV tires against some important factors to consider while buying RV tires.
Weather Sustainability
One of the critical aspects of selecting RV tires is ascertaining their weather sustainability. The significant use of RV tires is to ease your driving experience even in extreme weather.
For instance, if you need to travel in snow or heavy rainfall, your tires must provide you with the required grip and slip resistance. When it comes to weather sustainability, both Toyo and Michelin emerge as great options, both the brands offer you impressive weather resistance.
Toyo tires, in particular, are known as the snow tires for their superior snow grip. Toyo Observe GS15 Snow R Tire is an excellent choice if you are looking for the best RV tires. It makes it ideal for an all-weather drive. So, at some point, Toyo vs. Michelin RV tires might outshine the Micheline ones in terms of weather sustainability.
Cost
Before knowing about the prices, you must understand that each RV motorhome loses 21% of its value yearly, so there's no point in buying RV tires again and again. Hence, going for cheaper options that might get worn in time should not be your selection. Instead, you must look for quality and efficient RV tires. Generally, RV tires are priced between $148 to $300; it depends on how much of a discount your dealer can give you on the RV tires.
Both Toyo and Michelin tires fall into the same price range depending on their types and sizes. Always settle for a brand that can offer affordable and good quality tires, not cheap and inferior ones. Both Toyo and Michelin are wise choices when it comes to the cost as well as the quality.
You can avail Toyo RV tires in the range of $250 to $300, and the same for Michelin, there might be a slight difference as some of Michelin models are available at $500 as well.
Warranty
You cannot compromise on the durability of your RV tire. The tire you chose to buy must have an extended warranty that will eventually extend its durability. Toyo and Michelin are top-rated brands that are well versed in what they offer to their customers.
While both offer you extended manufacturer warranty, Michelin is a step further with their warranty features. Apart from the yearly warranty, Michelin offers you complete care and maintenance promise. Irrespective of the location, Michelin ensures that you get eminent tire maintenance and care services.
It helps in extending its durability and serviceability. Toyo is also a great option when it comes to warranty, but if you are looking for comprehensive care services, you must always incline towards Michelin.
Security
Your security while driving depends on the type of RV tire you choose. It must have all the safety features and specifications that will add to your driving experience.
When it comes to safety and security, both Toyo and Michelin, give each other a cut-throat competition. While Toyo comes with wet grip braking and lowers rolling resistance, Michelin provides anti-slip coating and run-flat tires that allow you to drive safely.
Determining your purposes, you need to ensure which RV tire brand would be ideal for you. Just talk it out with your tire dealer and ascertain what type of safety features will be available on the tires.
Many Toyo and Michelin tire variants have additional safety features that will add up to your driving experience. Look into as many options as you want before making a decision.
Premium Quality
When you are selecting an RV tire, you need to look at every little aspect that contributes to its better functionality and performance. The high-quality steel material used in making the tire will help in determining its sturdiness and sustainability.
Toyo is known for its premium quality steel that offers the perfect shape and strength the tire requires. Michelin has also not left any stones unturned when it comes to quality material.
You can also avail of proper storage and maintenance tips from Michelin that will ensure longevity. Another essential characteristic that your RV tire must have is a good quality tire rubber that will give necessary inflation.
Connect with your dealer and get all the details regarding your tires' material to determine its worth and durability.
Additional Perks of Toyo and Michelin Tires That Stands Out
Apart from the above deciding factors that will help you in decision making, there are some other features that can provide you with better clarity. Let's take a look at some particular features of Toyo and Michelin tires.
When it comes to customer support, nothing can beat Michelin, whether it is online customer tools for selecting the ideal RV tire or ensuring your safety wherever you go.
Toyo tires are made up of a silica-tread compound that makes it ideal for an all-weather drive. It offers a predictable control to the vehicle when you are driving in unpredictable weather.
Michelin has a wide range of tire selection for different heavy-duty vehicles, so you can easily choose according to your preference. From RV campers, motorhome to huge trucks, Michelin has RV tires for all of them.
Toyo tires are powered by Advanced Tire Operation Module (ATOM) to make balanced and uniform tires that facilitate smooth and bump-free rides. It is a technology that makes the tires stable and reduces the effects of bumps altogether.
Michelin RV tires are amazing with customer support. They use GPS technology to locate the tires and track your path so that whenever you are in trouble, Michelin can come to assist you. It makes service and maintenance more accessible as it allows you to search for the nearest service station.
Toyo Tires have Silent Wall Technology that decreases the pipe resonance noise and improves your comfort while driving.
In addition, when you choose the RV tires, you will probably also be interested in our list of RV tire pressure gauge and list of the top-rated RV fender skirts.
Conclusion
Recreational vehicles need superior support from tires to improve their function and efficiency. You need to purchase the best RV tires that can fulfill your purpose.
It is important to look for all the options and weigh them down before you make a decision. In this article, we talked about Toyo and Michelin tires, which are prominent names when it comes to RV tires.
The above-mentioned comparison rightly emphasized on the potentials of both brands. In the end, it depends on you to make a well-informed decision and ascertain which qualities of any RV tire can be used to enhance your driving experience.
If you are looking for an all-weather tire, you can probably go for the Toyo RV tires for their superior anti-slip grip.
When it comes to warranty, Michelin tires would be ideal due to its extended warranty of 10 years.
Toyo have more security features that enhance your driving experience.
For better customer support, Michelin tires will always provide you with comprehensive support.
Don't compromise on the type of RV tire you choose; it is a matter of your convenience and safety.
Good luck!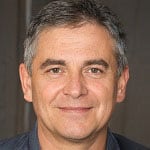 Hi, I am Tom Hank, an RV-er since 2014. Back then, I started without much help. As you can imagine, the struggles are endless. But now, you do not have to begin your adventures knowing next to nothing about RV lives.