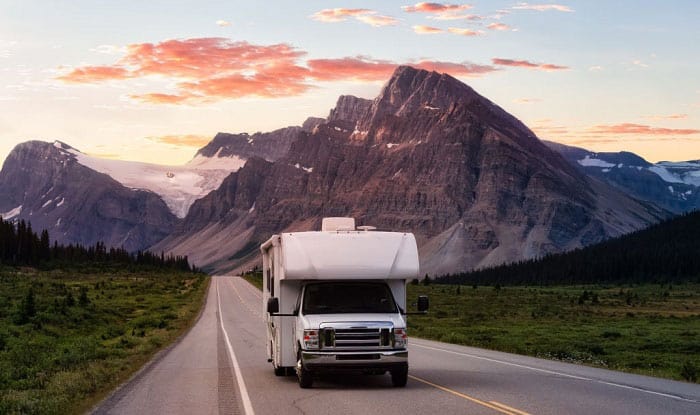 A weekend getaway with your family is more fun when you rent an RV. You can go on adventures and visit many beautiful places without worrying about home amenities.
Indeed, an RV is a home away from home, and renting one is the best decision for your travels. But how much to rent an RV for a weekend, you ask.
Let's go ahead and find out the answer to your query. Just keep in mind that for every RV rental company or RV owner, the price differs. But if you use your charms, then you'd probably get a great deal.
Typical Cost of RV Rental Depending on Camper Type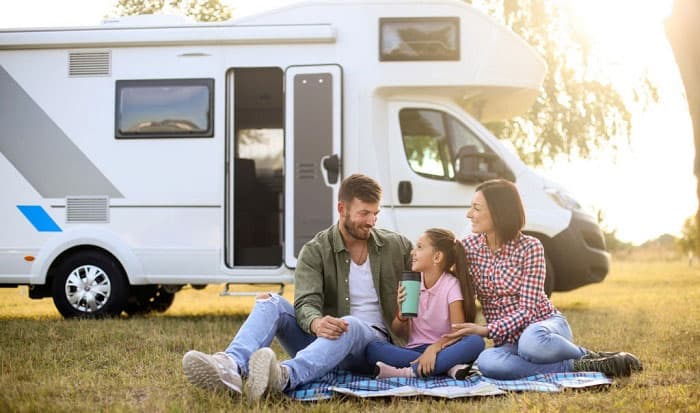 The question on the cost to rent an RV for a weekend does not have one answer. Different companies provide varying rates, and it would be great if you can avail of a discount.
Prices also rise when it's the peak season, such as holidays, and rental fees go down when RVing is off season. Let's go find out the average rent for a certain RV for your weekend getaway.
RV Type #1: Travel trailer
Travel trailers are a popular choice for RV rentals, mostly because of the affordable rate. For an older model, the usual rate is $50 per night, while a newer RV costs around $125 to $200 per night. In renting a travel trailer, you need a sturdy and reliable vehicle for towing, such as an SUV or truck.
RV Type #2: Fifth wheel
Fifth wheels require a vehicle for towing, and weekend camper rental companies usually do not provide one. If you want to rent this kind of RV, you must have a compatible truck bed. Low-end fifth wheels cost $60 to $150 per night, while a newer model can be rented for $150 to $300 a night.
RV Type #3: Class A motorhome
Class A trailers are no doubt the most expensive choice in RV rentals. The per night cost ranges between $175 and $275 for an RV that is over a decade old. And if you opt for a newer model and age, one night of rent can cost you $350 to $450.
However, the price for renting such an expensive camper is worth it, especially when you are after superior luxury.
RV Type #4: Class B motorhome
Class B RVs are compact, and they are smaller than a Class A motorhome. Newer models usually cost $200 to $350 per night, while older-than-ten-years campervans can be rented for $100 to $200.
This type of RV is good for a small family or a small number of friends who like going out for adventures on a weekend.
With a Class B motorhome, you have access to a mini bedroom, kitchen, and bathroom. However, there are no slide-outs in this kind of drivable RV.
RV Type #5: Class C motorhome
A Class C Motorhome is perfect for a family and friends combo. It can handle up to ten people thanks to its spacious living area. However, you need to be an expert driver to manage towing a Class C RV since the large vehicle is kind of difficult to tow.
And when it comes to the cost to rent an RV for the weekend, an older model Class C RV costs $150 to $200 per night. But if you want a newer model, the rental cost is between $225 and $400.
RV Type #6: Pop-Up camper
A pop-up camper is not easy to find as a rental, but through thorough research, you'll surely find one. This kind of RV is good for one or two people only, since it is often quite small with no home amenities inside except for a sleeping area. Pop-up campers have an average rent fee of $50 to $100.
RV Type #7: Toy hauler
A toy hauler is an unusual RV for rentals, but there are still people that rent them out. You would need to tow this recreational vehicle, and it is convenient for bringing kayaks, ATVs, mountain bikes, dirt bikes, and other big toys.
More importantly, this kind of camper can accommodate up to six people for sleeping purposes. And the average rent for a night is between $100 and $200.
Things to Consider in Renting an RV for the Weekend
In renting an RV for the weekend, there are important factors to consider prior to renting. It's essential to pay close attention to these factors in order to fully appreciate the RV world.
Duration – When you say "out for the weekend," do you mean two days and one night on the road, or three days and two nights? Keep in mind that the usual fee is per night.
Destination – Where do you want to go? Consult the RV owner about this since there are companies or individuals who restrict the mileage of the camper.
Type of RV – What kind of RV are you eyeing? As mentioned above, there are six campers that you can choose from. Each RV has their own rent cost, depending on the model.
Number of people – How many of you will occupy the recreational vehicle? By having the exact number of people who'll join your weekend getaway, you determine the type of RV to rent.
Cost – As you now know, there are varying costs in renting an RV. It's good to look out for discounts and promotional offers in order to save a few bucks.
Plus, check different RV rental companies and individuals to compare prices. Keep in mind that the costs we mentioned above are estimates only, but they are typically what you find in the RV world.
Driving skills – One of the essential factors to consider in renting an RV is your driving skills.
Make sure that you at least have some experience of driving or towing an RV. Your safety is a priority, so only rent a camper if you know how to handle it on the road. If you can't drive one, then have someone else do the driving for you.
RV insurance policy – Always check for the existence of an RV insurance policy. This will protect you from incurring damage fees in case of an accident while renting the rig.
Of course, you would still need to pay charges in terms of damages, but at least the insurance can handle most of it.
Age of RV – Campers that are over ten years old are more affordable compared to newer models. So make it a point to inquire about the age of the RV, especially if you're on a budget.
Extra fees – Aside from the RV rental cost, there are also other expenses to consider such as campground fees, which is usually between $50 to over $100.
There are also entrance fees at parks and attraction sites, fuel, cleaning fees, rental insurance, taxes, and food. So when you are out for an adventure, keep extra money in your pocket.
More importantly, consider your budget. You can save money while RVing if you buy groceries and cook your meals in the camper. All RV rentals are equipped with a kitchen and utensils, especially the motorhome.
Plus, making and enjoying your meals in the RV gives you the leisure feeling of RVing.
Why You Should Rent RVs
To rent a camper for a weekend is a practical choice, especially if you already have plans to buy a new RV. There are plenty of options in terms of camper rentals, and you can rent all types of RVs that you are eyeing to purchase.
The beauty of renting is you have the opportunity to try for yourself how each kind of RV works. And you can live on it for the duration of your rental agreement.
So aside from your desire to take your family camping or traveling for the weekend, renting an RV is a chance to figure out what camper suits your taste and needs.
But before you get to make that decision, you should find out first the cost to rent a camper. And who knows, maybe in the future you'll have your own camper for rent as well.
Conclusion
Now, you have an idea regarding how much to rent an RV for a weekend. It's indeed easier to make a decision when you have all the facts.
If you find this post helpful, please share this to your social media. Let's help other RV renters know exactly what they are facing in terms of the financial aspect in renting a camper.
We would also love to hear from you. Let us know your thoughts through the comment section below.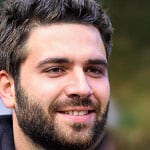 Hi, I am Joseph. Carpe diem! Seize the day! That's always been my life motto. If you haven't seen some of the most beautiful places in the country, you are missing out on incredible adventures.