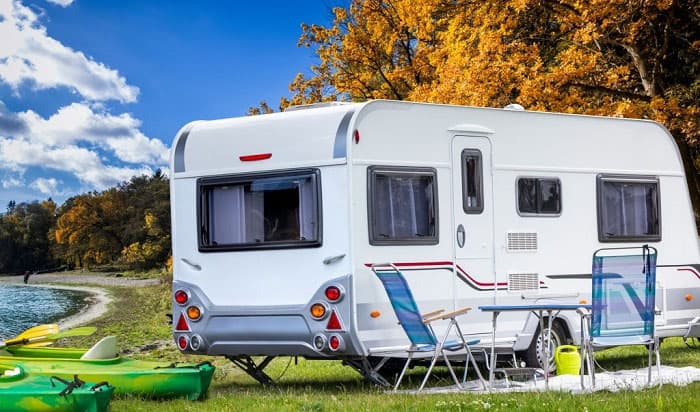 It is important to know the travel trailer width to know if the vehicle can fit in most parking spots. Knowing the width of a travel trailer can also prevent expensive government charges. So how wide is a travel trailer?
The standard width of travel trailer generally depends on its class. Class A travel trailers are often 100 inches wide. Class B models have 84-inch widths on average. As for Class C travel trailers, these vehicles share the same average width as Class A RVs.
Take note verifying the average width of travel trailers is not enough; you also need to identify the other average measurements. Keep reading to know the average width and other travel trailer dimensions for different travel trailer classes.
What Is the Widest Travel Trailer Allowed on the Road?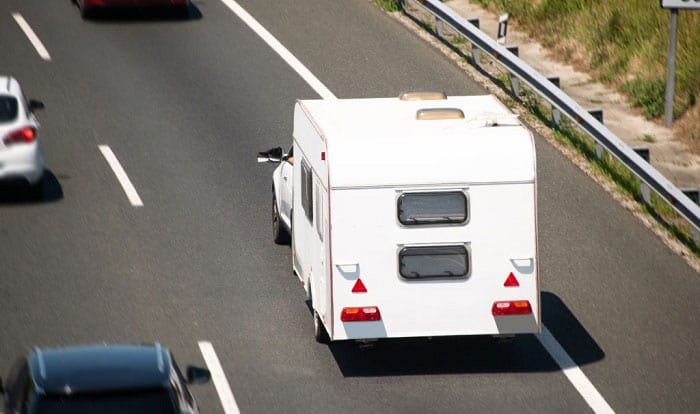 The dimensions of travel trailers generally do not affect their rates of serious road accidents.
However, the RV Industry Association (RVIA) mentions that the maximum allowable width for travel trailers differs for each state. Some examples include:
Delaware: 102 inches
New York: 96 inches
Washington, D.C.: 96 inches
Hawaii: 108 inches
Interested buyers of these vehicles should do a size comparison by looking at a travel trailer size chart. In turn, consumers can avoid costly fines, which would otherwise be a problem if they purchase travel trailers beyond the recommended width.
Additionally, some regions may allow some travel trailers to exceed the maximum width for specific cases. For example, British Columbia allows the overall width of a towed recreational vehicle to exceed 20 centimeters because of the side mirrors.
As for the charges, fines for excessively wide RVs differ for each state. For instance, the Delaware Operation and Equipment Code defines the charge for first offenses to be no less than $28.75 and no more than $230.
However, travel trailer owners who offend this law can also become imprisoned for a period of not more than 30 days. The charges may include either the incarceration period or the monetary fine or both, depending on the severity of the offense.
How Wide Is a Travel Trailer With the Slideout Open?
Travel trailer widths extend when their slideouts open. However, the average width of vehicles with these additional spaces differs for each RV.
For example, a Forest River Tracer 3150 has a standard width of 96 inches. But the width extends by 32.75 inches with its slide outs open.
What Is the Average Width Of a Class a Travel Trailer?

Class A travel trailer buyers should expect vehicle choices to have average widths of 100 inches. Moreover, the width range is quite small when looking across other options in this RV class. Expect to see models with widths ranging from 95 to 101 inches.
Some examples of Class A travel trailers with their widths (among other features) are:
1. 2020 Forest River Berkshire 34QS
The width of this vehicle is 100 inches, which is the same as the average width of travel trailer of its class. It also has a length of 425 inches and a 152-inch height.
Users of this RV can experience many amenities and features, including a carpeted or tiled living area, a full-sized refrigerator, and beds that can accommodate up to 7 people.
2. 2022 Tiffin Allegro Breeze
This travel trailer is slightly slimmer than other Class A travel trailers with its 96-inch width. Still, the vehicle comes packed with many offerings for drivers and campers.
For instance, the 2022 Allegro Breeze comes with a king-sized bed, a sofa bed, and a pull-out pantry. It also has an exterior TV to enhance entertainment during outdoor camping trips.
Find out more about this travel trailer by watching the video below:
3. 2022 Newmar King Aire
Unlike the 2022 Tiffin Allegro Breeze, the 2022 King Aire from Newmar is larger than the typical travel trailer. It has a 101.5-inch width, and 95.5 inches of that measurement are for its internals.
Interested buyers can choose among three distinct floor plans for this vehicle, which are the 4531, 4533, and 4578 models. It also has features like a Viking stainless steel refrigerator, an AXOR faucet, and an automatic step for the entrance.
Watch the video below to learn more about this Class A RV:
4. 2019 Monaco Signature
This travel trailer is slightly wider than the Allegro Breeze with its 102-inch width. Its fairly massive structure also promotes a strong towing capacity of 15,000 pounds.
Interested customers who have been eyeing this particular RV can choose among four floor plans. It also comes with appliances from Whirlpool, a full-tile shower, and an in-motion satellite system.
For more information about this RV, watch the video below:
5. 2022 Fleetwood Bounder
Marketed as the 'Greatest-Selling RV of All Time,' the 2022 version of the Fleetwood Bounder comes with a width of 102 inches. With this measurement, this vehicle is as wide as the 2019 Monaco Signature.
Users of this travel trailer can enjoy many modern amenities and features, including a Bluetooth soundbar, surge protection, and automatic start. The interior also has luggage doors for extra storage space.
Watch the video below to look at the other things the 2022 Fleetwood Bounder has to offer:
6. 2022 Winnebago Adventurer
With its exterior width of 102 inches, the 2022 version of the Winnebago Adventurer is among the widest in its class. Its 96.5-inch wide interior takes up most of the vehicle's total breadth.
Both this travel trailer's driver and passengers can enjoy different cab conveniences for comfortable camping and on-the-road conditions. Some of these features are swiveling passenger seats, cruise control, and a Bluetooth infotainment system.
The video below will give you a more detailed look at this Class A RV:
What Is the Average Width of a Class B Travel Trailer?
Many Class B travel trailers are 84 inches wide. Models in this RV class typically fall within the 75- to 90-inch width range.
The following are some examples of travel trailers in the Class B category with their exterior widths and other notable features.
1. 2022 Airstream Interstate 19
The 2022 model of the Airstream Interstate 19 has an overall width of 79 inches, making it narrower than many Class B travel trailers. Despite it being skinnier than other RVs of its class, this vehicle has many features to offer its driver and passengers.
Users of this travel trailer should expect a fully-functional kitchenette, classic wood finishes, and a power sofa that converts into a large bed.
Watch the video below to learn more about the 2022 Airstream Interstate 19:
2. 2021 Coachmen RV Galleria 24A
With its exterior width of 83 inches, this Class B travel trailer falls within the breadth range of this RV size category. It is also quite long, thanks to its 291-inch length.
Additionally, all 2021 Galleria 24A versions offer many enjoyable features for its users. Some things to experience from this vehicle include aluminum wheels, a high-rise kitchen faucet, and cup holders near the sofa for optimal comfort.
Watch the video walkthrough of this Class B travel trailer to get to know it better:
3. 2022 Pleasure-Way Tofino
With its mirrors retracted, the 2022 Pleasure-Way Tofino has a 90-inch width, making it bigger than many Class B travel trailers. Still, it offers a feature that many vehicles in its class do not have, and that is a pop-up roof tent.
Aside from the extra living space, this vehicle also comes with other standard features. Users can enjoy things like a 2.3-cubic foot refrigerator, dimmable LED lighting, and a 10-inch full-color infotainment display.
The video walkthrough below will tell you more about this vehicle:
What Is the Average Width of a Class C Travel Trailer?
Class C RVs often have a similar width range with their Class A counterparts. In other words, you can find many Class C travel trailers with a width of about 100 inches on average.
Check out these examples of Class C travel trailers along with their widths and some features worth mentioning.
1. 2017 Winnebago Aspect 30J
This Class C travel trailer has an external width of 97 inches, which makes it slightly narrower than the average RV in this category. Nonetheless, it supplies users with many endearing features.
Some features to watch out for when in this vehicle are swivel cab seats, walkaround queen beds, and an interior home entertainment center.
Check out this video to learn more about this Class C RV:
2. 2022 Tiffin Wayfarer
This vehicle comes with a standard width of 90 inches. Despite its reasonably narrow construction, it offers features like a hydraulic leveling system, fiberglass roof, and a 5,000-pound hitch capacity.
Take a quick tour of this Class C travel trailer by watching the video below:
Conclusion
We hope you can now answer the question "How wide is a travel trailer?" Verifying this measurement for Class A, B, and C travel trailers will also help drivers fit their vehicles in different parking sites.
Make sure to follow these guidelines while you are shopping for an appropriately sized travel trailer:
Know state government laws about RV sizes
Take note of the overall width and not only the interior breadth
Purchase from credible brands to gain excellent value
Buy a travel trailer that can fit into different camping and parking areas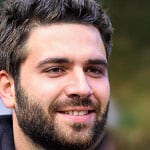 Hi, I am Joseph. Carpe diem! Seize the day! That's always been my life motto. If you haven't seen some of the most beautiful places in the country, you are missing out on incredible adventures.