Going out in your RV makes for a fun, exciting, and rejuvenating vacation. However, do you find your back hurting when sleeping at your bed? Well, an RV usually uses a sofa bed instead of an actual bed due to the limited bedroom space. As such, it can hinder you from the relaxation you deserve. To prevent this, you have to learn how to make RV sofa bed more comfortable.
Sleeping on an RV sofa bed is quite difficult because it can be hard on the back over time. Moreover, you'll eventually feel like you are sleeping on a rock. Fortunately, you can make your sofa bed fancier and comfier in order to get a good night's sleep in a relaxing place.
What You Will Need
Memory foam mattress or egg crate mattress – A memory Foam mattress is a heat-absorbing material which is good for cold sleepers. However, you may opt to use a pocketed mattress topper or feather bed topper instead of memory foam if you sleep hot.
Sheets with high thread count if possible – This may cost more than a common sheet, but this will surely satisfy your luxurious craving for bed. If you are on a tight budget, you may opt for cotton or lyocell sheets if you are a hot sleeper. Meanwhile, flannel is good for cold nights since it traps body heat.
Fluffy comforter – A fluffy comforter is available both in online and physical stores. Just make sure you get a comfortable and breathable set.
Feather pillow – You can use three to six pillows depending on your preference.
Step-by-step Process
Step 1. Flip and Clean the Mattress
Vacuum your mattress thoroughly and make sure that every part of the bed is cleaned. Afterward, spray a fabric refreshing spray to give you a fresh scent of your bed. Flip the mattress over. Flipping it would be hard to do by yourself, so you could get a friend to help you. This will make the fresh hotel bed atmosphere and it removes imprints created by our body.
Step 2. Add the Mattress Topper
Putting an additional pad on top of the mattress helps in making your bed comfier and helps you fall asleep faster. If you choose a pocketed mattress topper, then make sure that you have used the elastic ties or fitted sheets to secure and prevent the mattress from moving around at night while you sleep.
Step 3. Put the Sheets Above the Mattress Topper
From the four corners of the mattress, stretch the fitted sheets. Pull them tightly so they will lay smoothly on top of the mattress. Tuck everything under the mattress so they don't end up looking undone. If you choose a flat sheet, just tuck the sheet tightly around the mattress.
Step 4. Lay the Fluffy Comforter to Your Bed
Place the comforter on top once you made sure that the sheet is tucked in. Make sure that the comforter is spread over the entire bed and has the same overhang amount on each side of the bed. Ideally, the top edge should be 6 inches away from the top sheet's edge and of bed's head.
Step 5. Put Your Pillows on Top of the Bed
Fluff your pillows first before placing them on the bed. To do this, you grab them on the sides and squeeze the sides together then release them. Make sure to smooth out the cases before laying each pillow at the head of the bed, filling the spaces between the headboard and comforter.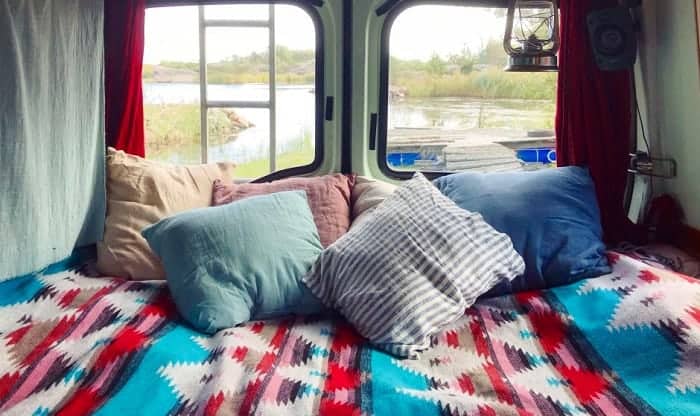 Extra Tip
Always straighten the bedclothes from the mattress topper up to the comforters of your bed. Also, make sure that your pillows are arranged whether in a centered or staggered manner. Having a clean and fresh bed will always give you the best comfort, so consider giving your bed a deep clean.
You can also watch and follow the steps of Green Earthling to build the best sofa bed for your RV:
Final Word
When in an RV, getting a restful night can be sometimes difficult due to an uncomfortable bed. This means that it will prevent you from enjoying your supposed relaxation. However, now that you have seen ways to make your bed more comfortable you, don't need to worry anymore of restless nights while traveling on an RV.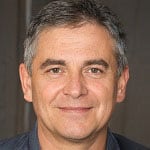 Hi, I am Tom Hank, an RV-er since 2014. Back then, I started without much help. As you can imagine, the struggles are endless. But now, you do not have to begin your adventures knowing next to nothing about RV lives.