Over the past few years, Garmin has developed nothing but the top-rated GPS systems for RV in the market. Each year, they come back with a new and upgraded version of their previous navigator. That's why most rig owners are having a hard time choosing between their many GPS models.
In this article, we will be comparing two of their most recent GPS models, the Garmin RV 1090 vs 890. Continue reading to know more information about these two.
Garmin RV 1090 and 890: Similarities
To start the comparison between the Garmin RV 1090 and 890, we listed down all of their similarities. Both models are more similar than some may think they are. Below are what they have in common.
1. Bluetooth Connectivity
One of the best features that each of these Garmin GPS has is the ability to connect to Bluetooth.
Rig owners have the option to view their messages or answer phone calls with this GPS system for as long as it's connected to Bluetooth and synced to their mobile device. This helps rig owners avoid having to fiddle with their phone while driving and can answer calls with just one tap on the screen.
2. User Friendly
Another great feature of these two GPS models is that they are user-friendly. They are both touchscreen models for better navigation and use. The digital display is also top-notch, so you don't have to worry about accessing any of their features.
Rig owners can access their GPS without having to remove their eyes from the road for more than a few minutes.
3. Active Lane Guidance Feature
Garmin has a remarkable feature that comes in all of their GPS models, and that is the Active Lane Guidance. This feature helps whoever drives the RV find the best route to take when traveling. It saves them a lot of effort, and they can reach their destination ahead of time.
4. 3D Display
The Garmin RV 1090 and the Garmin RV 890 both have a 3D Map Display. This feature helps rig owners navigate the roads more clearly and know exactly what to expect in their route. They would also be able to see realistic views of the roads and buildings around them.
5. Limitless Updates
Undeniably, the best feature of Garmin GPS is its limitless update. For as long as your GPS device is connected to a wireless network, it will keep on updating. No more worrying about manual updates and outdated information. Rig owners will continuously have real-time traffic news.
Garmin RV 1090 & 890: Differences
Now that we've talked about the similarities of these two models, it's time to talk about their differences. Since these two GPS models are both made by Garmin, expect small differences between them like pricing and design. Without further ado, here are the differences between the Garmin RV 1090 and 890.
Screen Ratio
One of the things that differ between the Garmin 890 vs 1090 is their screen ratio. One of the Garmin RV 890 problems compared to the Garmin 1090 is that it has a smaller screen ratio with a display size of 6.8 x 4.2 inches. The 1090 has a screen size of 8.5 x 5.3 inches.
Overall Size
One Garmin RV 1090 review praised this model for having a larger build than other GPS devices. It has dimensions of 9.7 x 6.06 x 0.8 inches. On the other hand, the Garmin RV 890 only has a dimension of 7.8 x 4.9 x 0.8, which is relatively smaller than the Garmin 1090.
Bottom line: The only physical difference between the Garmin RV 890 vs 1090 is the screen and body size, so if you are more comfortable with a bigger screen, then you should choose the Garmin 1090; however, it will cost you more. You have a cheaper option in the Garmin 890, which still has a relatively great size for an RV GPS.
What You Need to Know About Garmin
Founded in 1989, Garmin is a well-known company that produces excellent GPS products for automotive vehicles. Now situated in Kansas, United States, this multinational company has started to branch out and create wearable devices.
In the past two years, Garmin started adding smartwatches and activity tracking devices to their lineups.
Conclusion
At the end of the day, what matters is having a GPS that's guaranteed to perform at its best at all times. Garmin is known to produce the best, so whatever you choose between the Garmin RV 1090 vs 890, know that you'll have the best in the market.
Did this article help you know the difference between the two GPS models? Share your thoughts in the comments below and share this with your friends!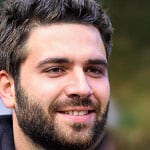 Hi, I am Joseph. Carpe diem! Seize the day! That's always been my life motto. If you haven't seen some of the most beautiful places in the country, you are missing out on incredible adventures.