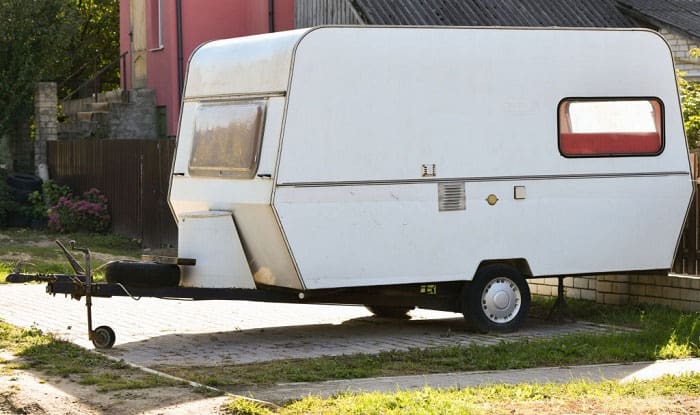 Many rig owners ask themselves the question, "Do I need a sway bar for my trailer?". Some may think buying a sway bar for RV is just a meaningless purchase, but it plays a big role in towing your camper.
But before everything else, you need to know what a sway bar is and how it works. Continue reading the next section for more information.
Are Sway Bars Necessary?
To figure out if you need one for your RV, there are two main things to consider before making a decision. These two things are the route and type of towing vehicle.
Route of Travel
The first thing to consider is the trip's route. There are a lot of factors that may sway an RV, such as wind and tough roads.
It's better to figure out a trip's route first before traveling, as it will also help determine if you need extra safety measures for your RV.
The questions to be asked here are "Are the roads even on the path I'm going to take?", "Are there curvy roads on my route?", and "Will I travel through highways and mountainous ranges?". Once you answer yes to one of these questions, it's time to consider installing a sway bar in your travel trailer.
Type of Towing Vehicle
Another thing to consider is the type of towing vehicle that you have. If you have a larger towing vehicle such as a truck, chances are that it will be able to tow your RV more effectively. If you have a towing vehicle that is smaller than your rig, you should consider adding a sway bar. With that, it can tow your travel trailer better.
When Do I Need a Sway Bar?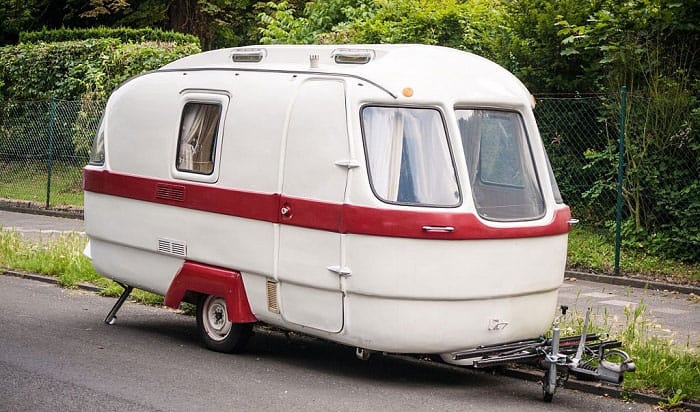 There are a lot of reasons why a travel trailer sways when being towed. In such situations, you need a reliable sway bar.
It's important to know each one of them and figure out how to avoid a swaying RV when traveling. To help you, here are some of the main reasons why travel trailers sway.
1. Tight Turn
As a large vehicle, travel trailers are naturally difficult to steer so turning can be a bit tricky to do. If things go worse, your trailer may flip while on the road and that is something that no rig owner would want to happen.
In these circumstances, one of the best things to do is drive carefully so that you won't be at risk. Another great option is to install a camper stabilizer bar so that there won't be any extra movement from your rig.
2. Strong Wind
Another reason why an RV sways when traveling is a strong gust of wind. As we all know, RVs are large vehicles with a big surface area. Once a strong wind blows, it will be hard to resist moving the RV's body. It's important to take note of this because it's always present, especially on highways.
3. Uneven Weight Distribution
Since travel trailers are large vehicles, they carry a heavy load which makes the tow vehicle unbalanced. There is too much force in the back wheels of the tow vehicle compared to the front wheels, which may cause unsteadiness.
Rig owners with RVs made in the past few years will not experience this problem because their trailers already have a built-in sway bar in the weight distribution system that creates a more secure feel while traveling.
4. Tough Roads
For rig owners who like camping or traveling off-grid, they experience a lot of tough and rocky roads. Large vehicles may be able to withstand these harsh conditions but not all rigs can do the same.
Uneven roads can cause an unbalanced RV. This is where a sway bar is essential since it will prevent any unwanted movement and stabilize the trailer.
5. Passing Vehicle
One of the worst things you'll encounter on highways is a passing vehicle that travels at a high speed or large vehicle. These vehicles will make any person feel unsteady while driving in their lane, and it may cause you to want to move away from it.
Once the car swerves, it will get caught in a slipstream of other vehicles, which will then cause the RV to sway because of the momentum and wind pressure. Having a sway bar will help keep an RV steady throughout any trip.
What is a Sway Bar?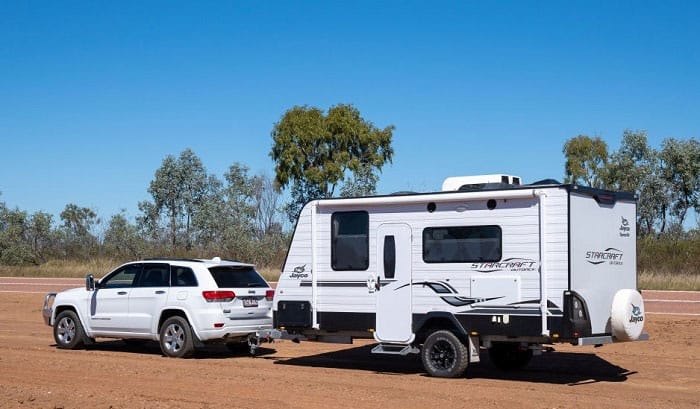 Generally, sway bars are safety equipment attached to any vehicle being towed to prevent it from swaying. It can be used in any type of vehicle, such as cars or trailers. Most vehicle owners invest in a sway bar to prevent any accident like rollover or crashes from happening while on the road.
In the past few years, most RVs already come with a sway bar for travel trailer pre-installed, which is a good deal for most rig owners. However, if you have an RV that is more than a few years old, chances are that you need to buy and install a new sway bar to your trailer.
A sway bar is installed on the two opposite sides of the hitch that connects your RV to the tow vehicle. The crakes and friction of your trailer will then help the sway bar to prevent your RV from swaying. It also prevents any factor from adding too much force to the back wheels and helps stabilize your RV.
Another important thing that you should know about sway bars is that there are two main types of sway bars. If you want to know more about the difference between these two types, read their description below.
Adjustable Sway Bar
An adjustable sway bar is not common anymore these days, but it's still a piece of great equipment to consider. It's directly connected to the hitch of the tow car and the tongue of your trailer. You can connect it at any length and it will still be able to work perfectly in keeping your trailer balanced.
Hitch Sway Bar
The Hitch Sway Bar is a strong pair of metal hands that connects the hitch of the tow car to your travel trailer. Its design is already connected to a weight distribution system so you wouldn't need to worry about additional equipment to stabilize your trailer.
Disadvantages of Getting a Sway Bar
While a sway bar serves as a piece of great safety equipment for your rig, there are also a number of disadvantages that may hold a person back from buying one:
1. Wear and Tear
One main reason why some rig owners do not like having a sway bar is that it may cause more damage to your car. If you have a sway bar installed, it will block your car's suspension and may lead to more damages in the future.
2. Additional Expense
Another factor that pushes rig owners to not buy a sway bar for their travel trailer is the additional expense. While recent models may not experience this problem since they already have a built-in sway bar in their weight distribution system, imagine the expenses that rig owners with more than a few years old RV will have.
The sway bar itself is not that cheap, then add the installation cost on top of that for rig owners who are not great at installation and stuff.
3. Losing Ease of comfort
Some rig owners have said before that having a sway bar lessens the comfort they feel whenever something trivial happens. For example, if there is an accident, the tendency is that it will hurt a lot since the car won't bounce out as soon as it happens because of the sway bar.
Conclusion
Sway bars help make a rig owner's life easier. No more worrying about swaying campers or unstable rigs while being towed since a sway bar will get you covered. Having a sway bar connected to your RV will help you tow your rig effortlessly.
Was this article helpful in answering the question "Do I need a sway bar for my trailer?"? Let us know in the comments below, and don't forget to share this with your friends.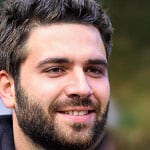 Hi, I am Joseph. Carpe diem! Seize the day! That's always been my life motto. If you haven't seen some of the most beautiful places in the country, you are missing out on incredible adventures.