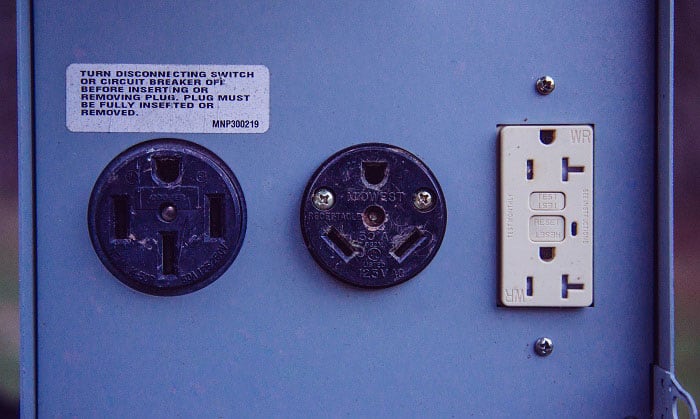 Finding out how RV's wiring works is one of the greatest problems of rig owners. Most of them will have difficulties in trying to wire their plugs when using their rigs. It's a common problem that almost all rig owners encounter at least once in their RV life.
In this article, we will provide you with a list of the things you will need and a detailed step-by-step process on how to wire a 50 amp RV plug in your rig. We'll also help you understand what a 50 amp RV plug is.
What You Will Need
For this process, you will only need a number of things: basic tools for electrical jobs, wires, and an outlet for your RV.
Once you have all of the necessary items, you'll be able to wire a 50 amp camper plug into your rig without any problems. To find out more about the things you'll need, check out this list below.
Basic electrical toolkit
For all rig owners who want to do a number of electrical jobs on their own, it's a must to have a basic electrical toolkit. This toolkit simply has all the essential tools and equipment that you will need for any process. Having this beforehand will save you some time and effort.
Some of the items that you should have here are the drill, hammer, screwdrivers, wrench, pliers, and different types of nails and bits.
NEMA 14-50R outlet
The most important thing that you need in this process is the 50-amp RV plug that you will install. It's necessary to have a reliable outlet for your RV since it would be your main source of electricity for the rest of your trip.
For rig owners, the most recommended 50-amp plug is the NEMA 14-50R outlet. This model has the best design offered for an RV outlet with a lock and a high-quality box with a cover to prevent water from entering the plug.
ROMEX six-gauge wire
If you ever need an electrical wire, whether it's for your home or your RV, the ROMEX six-gauge wire is always a good choice. Made with strong materials, this product is surely going to be a big help for all rig owners who are new to electrical stuff.
It comes in different colors, which correspond to wire sizes. It's going to be used a lot in this process, so make sure to buy it.
Instructions
Once you are positive that you've got everything you need, it is now time to go on with the process of wiring a 50 amp RV plug to your camper. Now that you're ready, let's start with the process by reading the steps down below.
Step 1: Prepare all the tools you will need
Before the start of any process or installation, you need to prepare all the things that you will need for it. This includes the tools, the outlet, and the electrical wires that you will be using.
Make sure that you have everything near the area you will work with.
Step 2: Take safety precautions
The first step in the main process is to make sure that the main breaker is turned off. Turning off the main power source is done as a safety precautionary measure to avoid any accidents.
You need to connect a neutral wire and a ground wire with two hot wires before connecting them to the breaker board.
Step 3: Find a nice spot for your RV plug
The next step on how to wire a 50 amp RV receptacle is to figure out where your 50A breaker will be placed. The first thing you need to do is search your RV for a double-pole 50 amp breaker that is left unused. If you fail to find one, then you need to install a new breaker in an empty spot.
There are two terminals on the breaker's outlet side. Connect a red wire and a black wire to each terminal. Then, connect the neutral wire to the breaker's neutral bus bar and the green wire to the grounding block.
Make sure that they are all in their right places with no mismatch. Also, ensure that they are secure in their place with the help of screws.
Step 4: Connect the U-shape receiver
Next up in the 50 amp RV plug wiring is to connect the U-shape receiver. In this step, you will just connect the green ground wire to the U-shaped or half-round receiver. The neutral terminal should be painted green.
Step 5: Connect wires to the breaker and the bus-bars
Your receiver should be placed right under the half-round. Connect this receiver to the white wire. The terminal screw is usually painted in white if you're having a hard time finding it.
The next thing you should do is to connect the black and red wires through the breaker box and to the other two receivers.
It doesn't matter much which receivers you should connect the wires to as long as they are connected properly. The black and red wires would produce 110v each.
Step 6: Turn the main breaker back on and test your plug
The last step on how to wire up a 50 amp RV plug is to turn on the main power source and test out your newly installed outlet. Just turn back the main breaker on along with the double-pole breaker which will supply current to your outlet.
For this process, you can use a multimeter or a voltmeter to measure the voltage of your outlet. Attach one of its probes to a neutral receiver and the other to a hot receiver. The voltmeter should read 110 volts. If you connect both probes to two hot receivers, it should read 220 volts.
What Is a 50 Amp RV Plug?
A 50 amp service has a four-prong plug that's connected to four wires. It differs from the regular 110-volt service since there are two 110 volt feeds on a 50 amp plug. Remember that you should only connect a 50A plug to 110 volts since connecting it to 220 volts will fry any electronics.
It's also important to note that a 50 amp plug is not equal to the combination of a 30 amp and 20 amp plug. However, you can run a 50 amp on a 30 amp with the use of an adapter and vice versa.
Conclusion
At this point, you should know how to wire a 50 amp RV plug into your rig. It's normal to fail a few times and have a bit of an issue at first, but you will get it right with the help of this article.
Did you find the right answers to your question in this article? Enlighten us in the comment section below and make sure to share this article to help other RV owners in setting up their RV's electrical wirings.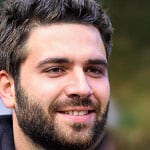 Hi, I am Joseph. Carpe diem! Seize the day! That's always been my life motto. If you haven't seen some of the most beautiful places in the country, you are missing out on incredible adventures.