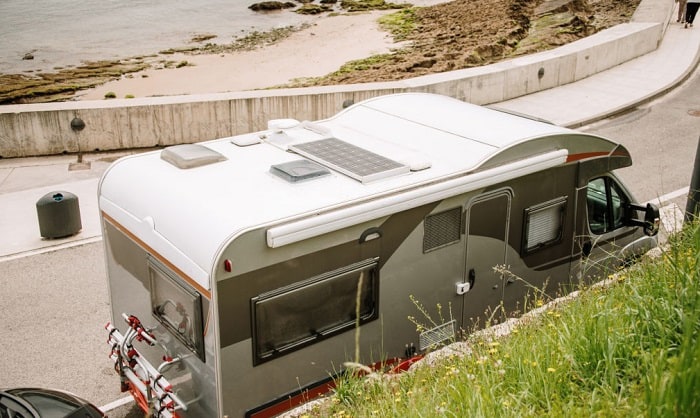 The roof is one of the most important parts of any car, especially RVs. Moreover, having nice RV roofs is crucial as none of us wants to stay in a mobile home whose roof has multiple seams or absorbs a lot of heat.
Therefore, although the majority of RV roof selections are safe, it's still vital to know what you're buying before placing an order. Given that there are numerous options on the market, it is not easy to decide on the right RV roof for your motorhome. Still, most purchasers prefer low-cost and convenient roofing membranes like TPO or EPDM RV roofs.
Since both TPO and EPDM RV roofs are very popular on the market, many people may mistake the former for the latter. Hence, it's worthwhile to compare two types of roof and in this article, I will provide a detailed TPO vs EPDM RV roof comparison based on aspects such as:
Cost and Longevity
Durability
Installation and Maintenance
These differences will give you a brief overview of each roofing system and help you purchase the most appropriate roof for your RV experience.
Furthermore, there are other strengths and weaknesses from the two types of roofs compiled in this article for you to decide which one suits you and your family's needs better. Therefore, stay tuned!
The Definitions and Differences of TPO and EPDM Roof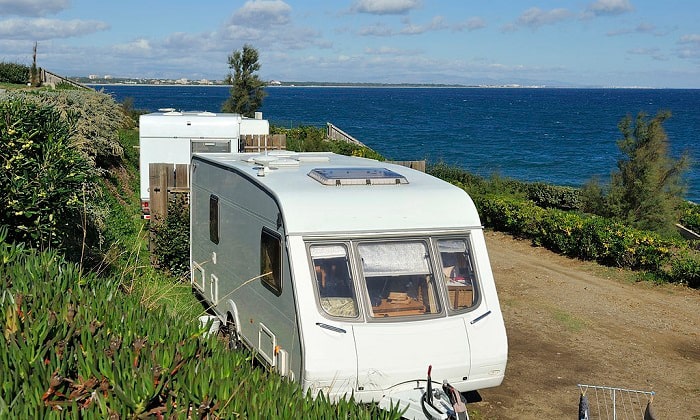 Before heading to the discussion of differences, you need to understand the basis of the two roofing constructions. While many people still think that the most common roofing material for RV is aluminum or tin, the truth is completely opposite. Continue reading to learn more!
1. The definitions of EPDM and TPO roofing systems
Ethylene Propylene Diene Monomer, also known as EPDM in short, is the proper term for the rubber membrane. On the other hand, the production of US RV cars since the early 1990s has also included a new type of roof material: Thermoplastic Polyolefin or TPO.
EPDM is a synthetic rubber that is particularly intended for roofing. It will dry to a semi-solid finish when applied as a liquid, providing a flexible waterproof seal. EPDM panels are dried and sealed, resulting in a less flexible but more durable finish.
Alternatively, TPO is a reasonably inexpensive laminated membrane. It can be reinforced with fibers for extra strength, although this might result in increased stiffness, making installation more challenging. Heat welding or just gluing and sealing details and seams are both options.
Source:
2. The differences between TPO and EPDM roofs
The TPO membrane will cost you more than a similar EPDM membrane for most RV roofing installations. As a result, EPDM roofs are more cost-effective, particularly when a solitary roofing membrane is requested.
When comparing prices, it's necessary to consider the thickness of every membrane; thicker materials will typically cost more. The advantage of picking a thick membrane is the great performance and lifespan which both TPO and EPDM will provide throughout the time, so it's worth thinking about when selecting what to buy.
Meanwhile, in terms of longevity, TPO is still considered an experimental material. It is still impossible to predict how long such products will last. Therefore, you should choose EPDM roofs for now because, based on most RV users' experiences, it is already assured that they will endure longer.
When it comes to durability, EPDM has a solid and well-deserved reputation. It's constructed of a rubber composite and has been utilized for decades in a variety of applications. It's also a pretty simple installation using tried-and-true procedures for making excellent seams, so it should definitely persist 25 years or more.
Furthermore, a large number of roofing professionals would claim that EPDM is one of the greatest and most dependable roofing products. It is resistant to UV radiation, as well as severe weather conditions or oxidants. When encountered at colder temperatures, EPDM roofing material has been shown to perform much better and last longer.
TPO seams, on the other hand, surpass EPDM epoxy and tape in terms of strength. If properly placed and quality components are utilized, TPO may be just as robust and durable as EPDM. One difficulty is that not all TPO is made equal, and there are numerous types with differing levels of effectiveness.
Nevertheless, TPO has a poor reaction to ponding water and may fracture and split over time while exposed. It's also less resistant to extreme temperatures. EPDM is definitely better than other products in terms of durability for these reasons.
Installation and Maintenance
Regarding installation, EPDM is typically simpler and faster to attach compared to some other types of TPO RV roofs. It also doesn't need a lot of specialist gears. TPO construction necessitates the use of hot air welding equipment, which is not so popular, resulting in higher installation costs and complexity.
Hence, EPDM rubber roofing RV only requires minimum care to keep it in good working order, as EPDM roofing systems are mostly installed precisely from the beginning. In contrast, TPO roofing RV will need more cautious maintenance to maintain it in good shape, including frequent seam treatment to prevent leaks.
EPDM Vs TPO RV Roof: Strengths and Weaknesses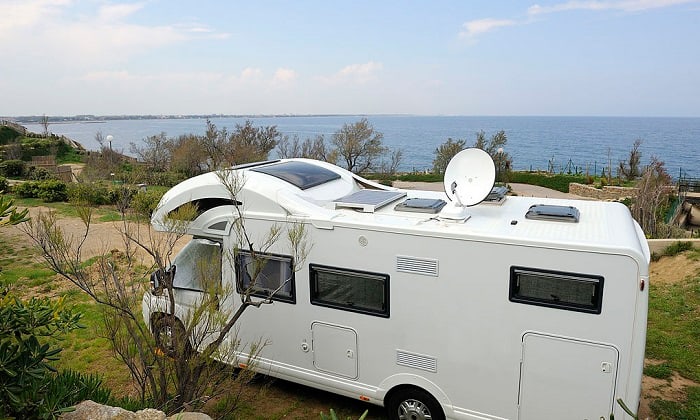 Based on the previous comparison, it is easy to recognize that TPO and EPDM roofing systems have unique advantages and disadvantages. To provide the most general point of view on these two types of roofs, in this part of the discussion, I will compile each material's pros and cons in different categories. Therefore, stay tuned!
1. RV TPO roof
Strengths
Affordable price: TPO is the most common RV roofing material as it's cost-effective and long-lasting. This is feasible provided it is properly maintained and cared for. TPO also has the same advantages as PVC, such as weldable seams and energy efficiency, but at a far cheaper cost.
Energy-efficient: By decreasing your air – conditioning bills, TPO can help you save energy. TPO white versions even go above and above the EPA's EnergyStar criteria, making it an excellent choice for keeping your RV cool in the summer.
Weaknesses
Short lifespan: One of the most significant disadvantages of utilizing TPO is its short lifespan. Because it is still a new technology, producers are currently figuring out the best chemical composition to make the material more robust and long-lasting while still being inexpensive to create and manufacture.
Weak performance under high temperature: Another significant problem with TPO roofing is that it is prone to rapid weathering while subjected to high heat, for instance being exposed to the scorching sun for hours.
2. RV EPDM roof
Strengths
Cost-effective: Similar to TPO roofs, EPDM roofing's biggest pros is the cost. Roofs that cost under 80 cents each square foot are always a good choice. It is always possible to replace an entire sheet of EPDM roof, even if you have a huge mobile home.
Simple to install: EPDM is so light that you really don't need to support the roof deck with it. It is really simple to install. The simplest method is to remove any leftover material from the rooftop patio, apply glue to the bare metal, and then spread out the EPDM sheets.
Weaknesses
The lack of curb appeal: The most significant disadvantage of EPDM is the unattractive outlook. The black EPDM looks and feels like a rubber tube wrapped around your RV. EPDM is available in a variety of hues, including white and tan, although they are significantly more costly than black.
Heat absorbing: EPDM absorbs heat quickly since it is mostly black. It is so good at attracting light and storing heat that if you park your RV under the sun for a long time, it may overheat the interior. Purchasing may be a solution, although this may cost you more than expected.
TPO Vs EPDM RV: Which Is Better
Actually, there is no precise answer to this question. Which material you choose is primarily determined by your family's condition, what kind of experience you want to have with the RV and how much money you are willing to spend.
If you are looking for a roof that can reflect UV rays and be cool in the summer with colorful options, having a TPO roof is your best choice. On the other hand, an EPDM roof will be an amazing choice for families who are aiming toward a warm RV with impressive longevity.
Whatever you choose, we wish for you to enjoy many years of wonderful trips with your RV.
Conclusion
Making a wrong decision while purchasing a roofing material for your RV is certainly not a pleasure. Regarding this article, we hope that the above information can help you buy the perfect roofing system for your family camper van. As a result, all fun and joyful memories will be created while camping or sightseeing in your RV car.
Did you enjoy the article on TPO vs EPDM RV roof? Do you want to add anything else? Please let me know and leave a comment below.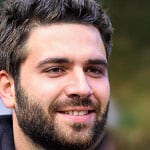 Hi, I am Joseph. Carpe diem! Seize the day! That's always been my life motto. If you haven't seen some of the most beautiful places in the country, you are missing out on incredible adventures.