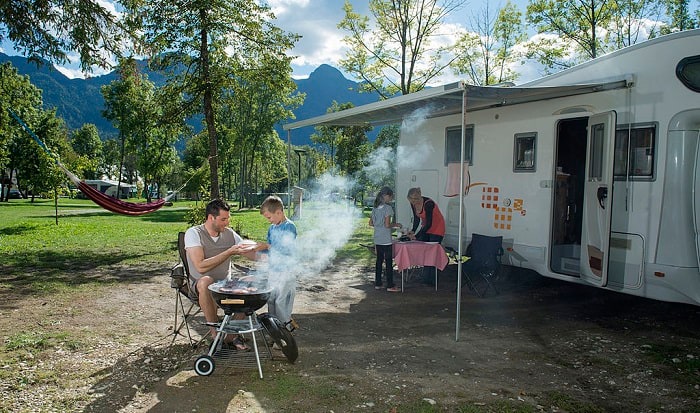 Assuming that you are satisfied with how your cargo trailer transformed into an RV turned out. However, there is still something that burdens you. You keep asking yourself, "how can I live in an RV on my own property? Is it even legal?". In this article, we are going to walk you through how to live in an RV on your own land legally.
And to answer your query and erase your doubts, yes, you can legally live in an RV on your land. Though it can be tedious and it demands utmost patience and perseverance due to paperwork.
What You Need to Know to Live in a Camper on Your Property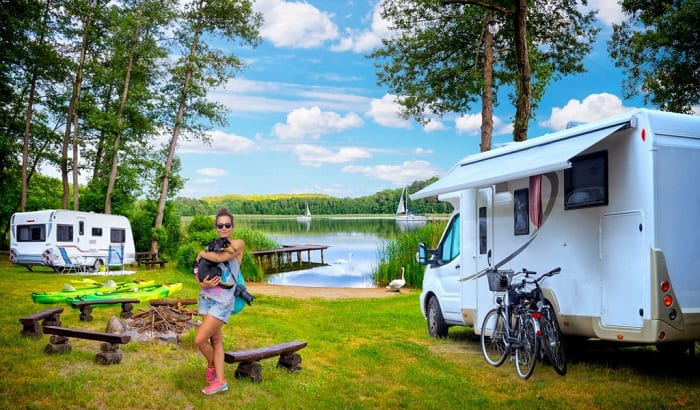 You have to consider, though, that the legality of living in an RV on your own land depends on where you are, as all countries and cities have different laws.
It would be best to check the requirements in your area and discern if it is worth taking the risk. Apart from the permit, there are other things to consider, such as the utilities you will need like water, electricity, and sewage.
Our lifestyle varies from one person to another. Some prefer the minimalist, and some prefer grandiose. But what if you are the type who hates spending thousands of bucks for rent? Your other option is to live in an RV truck. That way, you can get to travel places and still call your 4-wheels a home.
Your property location
As we have mentioned earlier, not all cities and states allow people to live in tiny yet sturdy recreational vehicles on their own land. But we have got good news for you, especially those who live in California, as it is considerate to its residents and allows people to live in their small houses such as the RV.
Other cities and states that are progressive in passing laws and ordinances include Colorado, Nantucket town in Massachusetts, Michigan, New York, Florida, Oregon, and diverse cities in Texas adapted to the changes in terms of housing to accommodate minimum-wage earners.
Because you intend to live on your property with your fully-furnished camper trailer, you have to be sure that the local area will not prohibit you from parking your camper trailer on your land. It is essential to double-check the state regulations and laws.
 Permits
A secure permit: Some cities and towns allow people to live in their RV without requiring them to secure a permit. Some will allow you to live up to 28 days in your land any day within the year. Nevertheless, the primary aim is to be able to live permanently. You have no choice but to secure permits.
It can be a tedious process, especially for uptight cities and states when implementing their laws. Failing to secure permits will only give you much trouble for the foreseeable future. You have to make sure there are no city and state ordinances that implement this rule.
A septic tank permit: With the possibility of making your camper trailer your permanent residence on your property, ensure that you comply with all the city and state building and safety codes. Another permit you must secure is when you do not choose to process a septic tank permit. This only occurs when the only thing you have with your RV truck is a blank tank.
Questions you must ask yourself during discernment about how to live in a camper on your own land and the steps you need to follow.
Is It Legal in Our State to Be Living in an Rv on Private Property?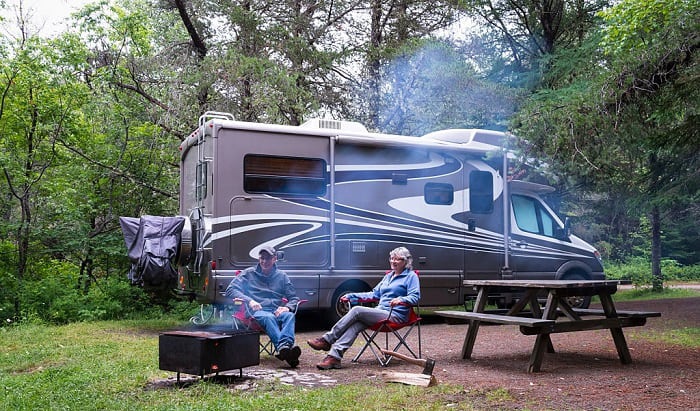 Before purchasing that property, it is your responsibility to make sure it is legal to live with a camper trailer, as not all cities and states have the same rules.
It is easier if you already know where you want to live, and the next thing you must do is check if the land you are about to purchase is appropriately zoned. Although, this alone is already an exhausting process in finding properly zoned land for recreational vehicles.
Can I Get a Septic Tank or City Sewage Access Nearby?
Similar to the zoning of areas that allow RV owners to live in their property, a septic tank or city sewage is not available to some areas. Remember that this is essential, especially when you intend to make your RV your permanent residence.
We will have to reiterate that when choosing and purchasing a lot, it is also crucial that you consider if it has nearby city sewage and a septic tank. Perhaps, a blank tank is not enough because the local government will not risk the public for a potential health hazard if your empty tank spills.
Your black tank is enough but not for permanent use. Hence, the local government in your area will then require you to secure a septic tank permit by any chance that there is no city sewage or septic tank nearby. It is always better to obey the laws to avoid future disagreements.
What Are the Safety and Building Codes My Camper Van Has to Adhere to?
There are multiple things you have to check off of your list to prove that you are compliant with the building and safety codes needed. A building inspector will visit you to double-check if you are adhering to the rules and regulations. They are more strict with the fact that you are registering your RV as your permanent address.
Your RV must have a cooling and heating system that will help provide you a comfortable feeling whatever the weather is. It should also ensure safety against any animal intruders such as rodents, squirrels, insects, and alike.
A recreational vehicle must be able to provide adequate ventilation, hence enough window and door openings. Furthermore, your RV must have an emergency system thus, smoke detectors and carbon monoxide detectors.
Your recreational van must also sustain your water and electrical power needs. For electrical power, a solar panel will do. You must not forget that a toilet is also a requirement. In addition to this, make sure that you have something where you can dispose of sewage without the tendency to spill, which might lead to serious health issues.
Is There Access to a Well or Even Potable Water Nearby?
Since you will be living in your recreational vehicle permanently, you must check if there is an available well or potable water nearby. We need water in our everyday lives, and our limited supply of water in our RV is not enough. Hence, to avoid getting agitated, make sure that you have access to a well and potable water on a chance that you run out of supply.
Conclusion
To some people, it is a lifelong dream to be living in a travel trailer on private property. It is definitely worth the try and worth the risk, especially when you can survive the tedious requirements processing.
We have established everything you need to know how to live in an RV on your own land legally. Hold your breath, though, because you still have to weigh your options before rushing to your local department to process every requirement to be living in an airstream trailer legally. Were you able to take some notes? Comment below your thoughts.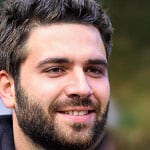 Hi, I am Joseph. Carpe diem! Seize the day! That's always been my life motto. If you haven't seen some of the most beautiful places in the country, you are missing out on incredible adventures.