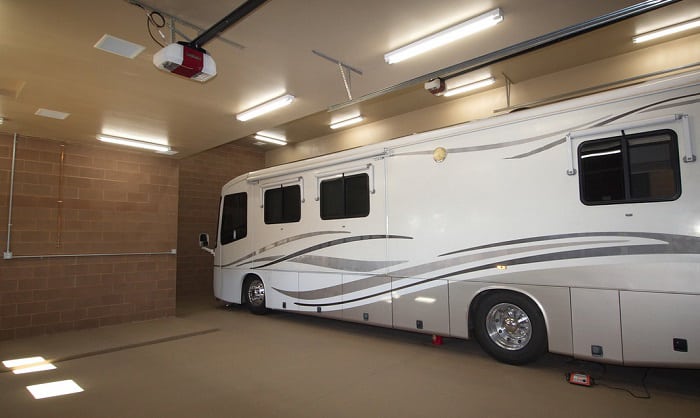 If you own an RV, how big does your garage door have to be so that your RV can fit inside? This is one of the most common questions new buyers of RVs usually have. As I have an RV of my own at home, I know how important it is to have a garage door that's just the right size. That's why I'm going to help you by first answering the question, "how tall is an RV garage door?"
After that, I'll recommend sizes based on your RV.
So let's get to it then!
What Are the Different RV Sizes?
Before we understand how tall an RV garage door should be, it's essential to look at the size of an RV. According to Camper Trailer Report, RVs come in many different sizes. The Class A RV type can reach even up to 13 or 14ft in height.
However, the smaller ones are probably around 11 to 12t in height. These are the class C types. Finally, the smallest ones are around 9ft in height and are the Class B types. As for the width, we'd say that they span around 8 to 10ft depending on which brand you buy. However, some are pretty wide that they can reach even up to 18ft.
With these measurements in mind, we can now determine what an excellent RV garage door size is. It's essential to take note that an RV garage entrance has to be just slightly more significant than the actual RV so that there is enough room to maneuver.
The door, on the other hand, needs to fit the size of the entrance. The entry is usually the exact size of the RV, and the access is a bit bigger.
Are There Different Sizes of RV Garage Doors?
If you go to stores that sell RV doors such as Fairview Garage Doors, you'll see that the standard sizes are 14 feet, 12 feet, and 10 feet. These are just the right sizes to fit your RV. As for the width, there is a broader scope of choices to choose from.
The various sizes that you can pick out are 8ft, 9ft, 10ft, 12ft, 16ft, and 18ft. Combine this with the height, and you'll get a plethora of options to choose from. So if you were to combine the height and the width, then you'd be able to order a door that's based on your own RV's size and your garage entrance's size.
Aside from the store we've already mentioned, you can also look for garage doors on Amazon. Duro Storage is a pretty good brand to look at. The DuroSTEEL Janus is a pretty good example of an RV garage door product line.
The DuroSTEEL Janus 10x14ft, in particular, is one that fits the average size of an RV. However, there are many other sizes in this product line that you can choose from. There are small sizes, such as 9×8 or big sizes, such as 12×10. In any case, the size depends on what you're looking for.
Can I Install the RV Garage Door By Myself?

The great thing about most RV garage door sellers is that they also include installation services just in case you don't know how to do it yourself. In most cases, homeowners will just opt to pay extra to have professionals install the garage door for them so that they don't need to do the hard labor.
However, you can actually install it by yourself. In fact, the installation of an RV garage door is pretty much the same as installing a regular-sized garage door. The only difference is the size.
While I didn't install my own RV garage door, I have a few friends who did. They're the types of people who love tinkering with mechanics, so this job isn't a problem for them. If you want to try installing the door on your own but don't know where to start, you can always follow quick video guides on how to install garage doors.
Conclusion
There is no concrete rule on choosing the size of your RV garage door because the size really depends on your RV size and the entrance size. As long as you know which size to buy, you should have no problem. If you're after a good product, we recommend that you try the DuroSTEEL Janus 10x14ft. Just make sure to choose the right size.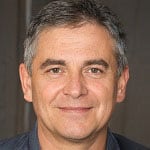 Hi, I am Tom Hank, an RV-er since 2014. Back then, I started without much help. As you can imagine, the struggles are endless. But now, you do not have to begin your adventures knowing next to nothing about RV lives.